Hey Beautiful! This site is reader-supported and we earn commissions if you purchase products from retailers after clicking on a link from our site.
When it comes to makeup brushes, knowing the right one to use can be very confusing. Not only are there different brushes for different product applications, but even within one product there is a limitless list of variations.
With foundation, whilst many people opt for a blender, their hands, or a sponge, lots of people choose to apply their foundation using a brush.
Again, like everything in the beauty industry, there are far too many options when it comes to foundation brushes and each is perfect for its own purpose. Today I am going to tell you all about the tapered foundation brush, how to use it, and what the benefits are of one!
What is a tapered face brush?
Much like the name suggests, a tapered makeup brush  is a round shape with a tapered brush head. They have extremely soft, yet dense fibers which means it is easy on the skin but holds shape during application. 
Many brands have their own variation of tapered foundation brushes, and finding one that works for you can be a whole new job in itself. However, when it comes to foundation application, many people swear by tapered foundation brushes for a number of reasons.
What are the benefits of a tapered brush?
The real highlight of a tapered foundation brush is that the shape of the brush helps you to create a more precise application of either liquid or cream foundation. 
The tapered end makes it perfect to get your foundation into those hard to reach areas, such as around the eye, forehead and under the cheekbones. The tapered face brush allows for a more intricate application, making the overall look a lot more even than larger brushes that tend to paint the foundation on your face without reaching any of those finer areas.
How do you use a tapered foundation brush?
Begin by dipping your tapered face brush into some warm water and then removing the excess by squeezing it off. Apply a small amount of your cream or liquid foundation to a surface or to the back of your hand.
Dab the brush lightly into the foundation and then guide the brush along your face in long and even strokes.
Repeat this process until you have a smooth and even coverage. Be careful to apply a little at a time so that you do not overdo it and you can build a natural looking base.
What is a tapered crease brush?
Many people confuse tapered foundation brushes with crease brushes but (surprise, surprise) they actually have very different purposes.
A tapered crease brush is designed for the eye. They help to reach into the small cracks of the eyelid to not only create more even application of eyeshadows and primers, but to also create a smoother blend.
Again, they have a tapered end which makes it a lot easier to reach into those smaller areas of the face.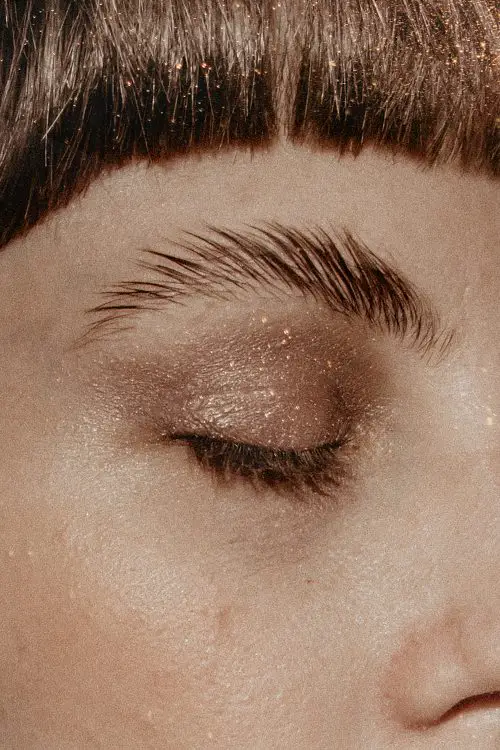 How do you use a tapered crease brush?
Using a tapered crease brush can be a lot easier than it may sound. The main purpose behind a tapered crease brush is to blend eyeshadows. Simply use the tapered crease brush to reach into the eyelid crease. Evenly blend and spread any colors that have already been applied.
Alternatively, you can use the tapered crease brush to apply the eyeshadow. This allows you to get into the cracks of the eyelids without anything becoming too messy.
It is perfect for a more delicate or detailed eyeshadow look. It can also be a great way to blend things more evenly.
What is a tapered brush? Easier to define and use than you'd think!
Although there are many types of tapered brush, the tapered foundation brush and tapered crease brushes are two of the most popular.
They allow you to reach the finer parts of your face. You'll not only create a tidier, more even look, but also add more detail if you are going for a specific makeup style.
So, if you are someone who likes to focus on the details of their makeup, a collection of tapered brushes is definitely what you need!
More makeup brushes here:
FAQs
What is a tapered face brush used for?
Tapered face brushes are used to create a more detailed and even blend of foundation. The shape of the brush allows you to get into the finer areas of your face and create a much more natural look.
What is a tapered blending brush used for?
A tapered blending brush is used for various things. You can get tapered blending brushes designed to blend your foundation, but you may also use one designed for blending eyeshadows or highlighters. All tapered brushes are designed to help create a more balanced look to your makeup application.