Hey Beautiful! This site is reader-supported and we earn commissions if you purchase products from retailers after clicking on a link from our site.
Do you suffer from oily skin, yet somehow it is still dehydrated? Well don't worry, you are not alone.
Having oil but dehydrated skin is one of the most frustrating skin types. The oil makes it difficult to find a moisturizer that doesn't add more oil to your skin's surface, but the dehydration means that you need to keep your skin moisturized to prevent it from going dry.
I have looked at various moisturizers aimed at being the best moisturizer for dehdrated oily skin. So, if you are searching for a way to treat that oily skin whilst keeping it hydrated, then look no further.
Today I am going to tell you about my top three picks when it comes to the best moisturizer for oily but dehydrated skin.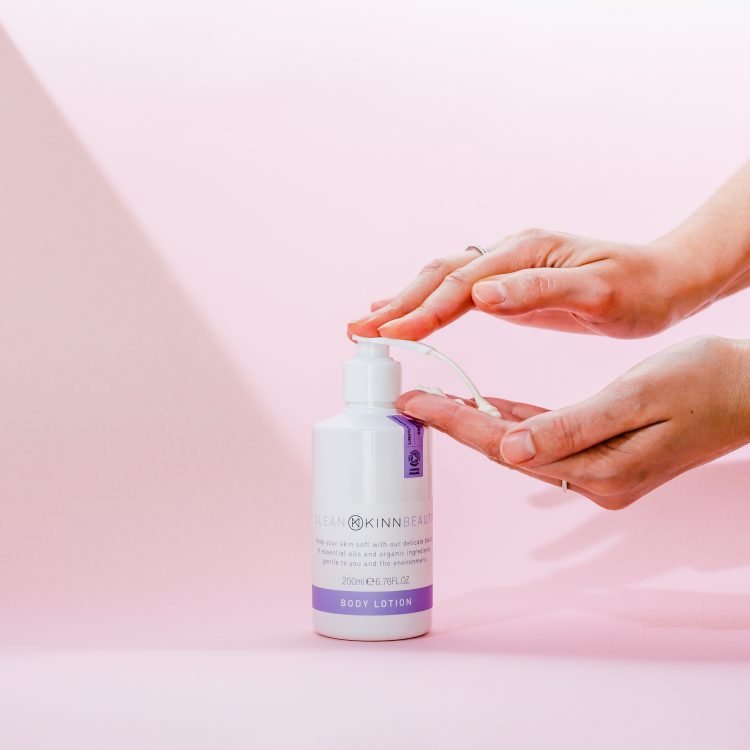 Why is my skin oily but dehydrated?
Can you have oily dehydrated skin? To have both excess oils but continuing to have dry skin can seem very confusing. Oil suggests excess moisture, whereas dehydration suggests dryness.
The main cause of having oily skin that remain dehydration, is dehydration itself. This skin type is also known as combination skin. It means that you are prone to dryness, fine lines, and wrinkles, but also suffer from breakouts, blackheads, and oily skin.
This is on of the most common skin types out there, and one of the easiest steps to first tackle this is to ensure you are drinking enough water.
However, whilst drinking water is an automatic go-to cure for many things, sometimes this is not enough. Finding the correct moisturizer for this skin type can be the easiest way to begin to tackle your problems.
The Holy Grail Moisturizer For Dehydrated Oily Skin
First of all, I am going to introduce the editor's pick. After looking at numerous products, trying them out, and reading reviews, I have managed (with great difficulty) to narrow it down to one top choice.
First up we have Neutrogena Hydro Boost.
Hyaluronic acid, a hydrator found naturally in the skin, attracts moisture and locks it in, however it is an oil-free, fragrance-free product. This moisturizer is dermatologist-recommended and is not only affordable, but is available in most drugstores.
It keeps your skin hydrated for up to 48 hours, but if applied daily you will see the best results. The fragrance-free formula means that it does not cause reactions, and is ideal for sensitive skin types.
Whilst being hydrating, it is also extra-dry, meaning it does not add any excess oil, and helps to tackle the current oil on your skin.
Benefits
Affordable and accessible
Tackles oily skin whilst hydrating
Reliable brand name
Dermatologist-recommended
Pros and Cons
Works well applied to wet skin and locks in this moisture
Face always felt tight after moisturizer until this one
Nothing short of miraculous
Smooth and easy application
Needs to be applied correctly in order for it to work
Has no smell
Best Drugstore Moisturizer For Dehydrated Oily Skin
Whilst the Neutrogena products are also available in many drugstores, next up we have another miracle worker that is available at a slightly cheaper price but still with outstanding reviews. This is the Cetaphil Daily Oil Free Facial Moisturizer.
Cetaphil products are designed to specifically target individual skin types. This product is aimed at bringing hydration, whilst adding no oil.
Again, it has antioxidants and vitamins, whilst containing hyaluronic acid to help with locking in hydration. It is also oil-free, fragrance-free, and noncomedogenic, so it shouldn't exacerbate any oily spots or clog up pores.
It is a fast-absorbing and lightweight formula, meaning your skin feels natural and untouched when using the product.
Benefits
Feels lightweight and fast-absorbing
Contains ingredients specific to targeting oily dehydrated skin
Affordable and available in most drugstores
Fragrance-free to avoid skin irritation
Pros and Cons
No breakouts when using
Feels smooth and light to apply
SPF provides extra protection and helps keep skin moisturized in the sun
The bottle could be bigger
Best Serum For Dehydrated Oily Skin
If moisturizers don't particularly take your fancy and you are used to using a serum on your skin, then don't worry. There are plenty of serums out there to help target oily and dehyrdated skin.
What's better is that although serums come in smaller bottles, they require a lot less usage and so they can last a drastically long time, making them even more with the purchase.
In some instances, using a serum and letting this set in before then applying a moisturizer can have the best results.
Using a serum that provides hydration but contains no oil is the best way to let your skin recover overnight.
The Glamglow Superserum is a wonderful formula that aims to exfoliate the skin, unclog pores and promote skin regeneration. However, this serum is oil-free and enriched with Activated Charcoal to purify the skin, leaving you with a gorgeous glow. It is also contains Hyaluronic Acid to plump your skin, leaving it refined, healthy and radiant with no blocked pores and no breakouts.
This product is rated extremely high by many beauty sites and is seen as one of the best up and coming brands available for skin care products.
Benefits
Affordable and accessible
radiates and plumps the skin leaving a gorgeous glow
Oil-free to help tackle oily skin
Contains hyaluronic acid to help hydrate the skin without leaving it greasy
Pros and Cons
Great for sensitive skin and causes no reactions
Leaves skin feeling smooth and removes blemishes
Great quality at an affordable price
Easy application only once a day
A small bottle however it goes a long way
Final Thoughts
Although dry and oily skin sounds like an oxymoron, it is a ridiculously common skin type, making a never-ending list of the products available for it.
All products in this article are not only affordable, but are easily accessible in most drugstores or online.
Sticking to a well-known brand can always be a great start to finding the right product for you.
Hyaluronic acid is a key ingredient to look out for when finding the best moisturizer for dehydrated but oily skin. It helps to lock in moisture without adding any oil, meaning he chances of clogged pores and greasy skin are greatly reduced.
Using a serum may be something to consider when choosing the best product for you. You can apply a serum easily at night time and it allows the formula to absorb and work into your skin over night, whereas moisturizer can absorb slightly quicker than this.
So if dehydrated and oily skin is something you suffer from, get your hands on one of these and within a few treatments you will notice that your oily and dry skin has become radiant and glowing in no time!
FAQs
Can you have oily dehydrated skin?
Yes. Oily dehydrated skin is known as combination skin and is one of the most common skin types.
Why is my oily skin suddenly dry?
Oily skin can become dry if the skin is not only dehydrated, but if you are also dehydrated.
How do you treat oily dehydrated skin?
You can treat oily dehydrated skin with a number of different products aimed at hydrating skin whilst cleaning out pores and removing oil.
How do you rehydrate oily acne prone skin?
Using products that contain hyaluronic acid is a great way of hydrating skin that is prone to being oily and breaking out.
Is hyaluronic acid good for oily dehydrated skin?
Hyaluronic acid is the key ingredient necessary for tackling oily dehydrated skin.