Hey Beautiful! This site is reader-supported and we earn commissions if you purchase products from retailers after clicking on a link from our site.
The world of beauty products is vast and endless, meaning that it can often be hard to find the perfect product for you and your skin type.
Face masks are growing increasingly popular, whether it be store-bought or homemade, nothing beats a girly night in with some face masks and a big bag of popcorn.
Today I am going to focus your search for those who suffer from hyperpigmentation. After doing a lot of research I have narrowed it down to some of the top face masks, specifically looking at the best face mask for hyperpigmentation. 
If hyperpigmentation is something you are dealing with, then look no further than this article if you want to find the best face mask for you and your skin type!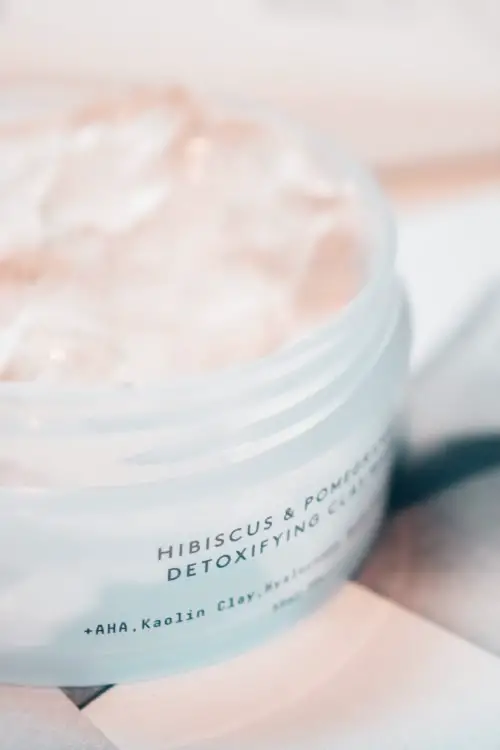 What is the best face mask for hyperpigmentation?
Face masks come in many different brands, textures, experiences, and have many different purposes. I have looked at a variety of face masks and narrowed it down depending on the type of face mask it is, so that you can find one to suit your personal needs and desires.
Andalou Naturals Glycolic Face Mask is my top pick when it comes to tackling hyperpigmentation. 
Why We Love It
The ingredients of this product are perfect for what you are looking for.
The cinnamon is a stimulant which brings your blood closer to the surface. This creates an oxygen rich environment that bacteria hates as well gives collagen a boost. Honey helps hydrate and heal. 
Pumpkin and honey both work as amazing exfoliators and natural moisturizers, meaning that this product helps remove the dead skin cells and moisturize the fresh layer of skin, giving it an even and smooth surface.
Glycolic acid works to break the bonds between the outer layer of skin cells, including dead skin cells, and the next skin cell layer. This creates a peeling effect that can make the skin appear smoother and more even. Not only will this help to reduce hyperpigmentation that already exists, but having a smooth and fresh surface will also help circulation and prevent hyperpigmentation from forming. 
Finally, the vitamin C in this product helps to fight sun damage and promotes a brighter, healthier glow to all skin types.
Face Mask Highlights
Affordable
Key ingredients to prevent sun damage
Brightening and hydrating for all skin types
Pros and Cons
Jar is filled to the top
Smells divine
See results after one use
Your face will turn red for about 30 mins after use, this is due to the circulation and blood coming to the surface of the skin
You may feel a tingling sensation for the first 2 to 5 minutes
Which peel off mask is best for pigmentation?
Next up, we have the best peel off face mask to tackle hyperpigmentation. Peel off face masks are extremely popular due to their convenience. Once the mask is settled and dried you simply peel it off and don't have to worry about washing your face.
Not only is this one of the best peel off masks out there, but it is also the best turmeric face mask for hyperpigmentation.
The Anai Rui Turmeric and Vitamin C Peel Off Face Mask is a wonderful product for those who suffer from hyperpigmentation.
Again, the ingredients help to promote an even and balanced skin tone. The turmeric helps to relieve the skin pressure, which results in clarification and a balanced complexion. Again, the presence of vitamin C helps to restore and prevent sun damage, whilst helping to bring a healthy glow.
Not only is it great for hyperpigmentation, but the mask is ideal for drawing out any impurities like dirt, blackheads, and excess skin oil. This creates a smoother skin surface which will help to create a more even-looking skin tone overall. 
Face Mask Highlights
Tackles oil and blackheads
Key ingredients to tackle hyperpigmentation 
Peel off mask for easy removal
Pros and Cons
Comes with a spoon for easy application 
Peels off well and hardens nicely
Smell divine
If applied too thick it will not dry properly
Contains alcohol which can be triggering to some skin types
If you not only suffer from hyperpigmentation, but also suffer from acne, there are a few products out there that can help to tackle both. Acne is very individual and every person's skin will react differently to products, so when deciding on this product it is important to know the ingredients to look for that are specific to your own needs.
Overall, however, I have narrowed the best face mask for acne and hyperpigmentation down to the New York Biology Dead Sea Mud Mask is a fantastic daily acne treatment that also provides many benefits that will help even out skin tone and reduce hyperpigmentation.
This face mask is mineral-infused, combining aloe vera, vitamin E, and jojoba – all ingredients that help soothe the skin while cleaning out clogged pores. This means that it is gentle and will not irritate the sensitivity from the acne, but cleans out your pores enough to begin to develop an even tone.
Pure dead sea mud also helps to cleanse the skin and provides a smooth and gentle exfoliation that clears off dead skin cells and excess oils. This will help to reduce the hyperpigmentation that sits on the surface of the skin. 
Face Mask Highlights
Reduces pores and absorbs excess oils to help tackle acne and provide an even tone
Made with high quality ingredients and is alcohol, sulfate, and cruelty free
Cool and soothing ingredients to provide a relaxing experience
Pros and Cons
Blackheads were almost entirely gone after second use
Application is smooth and super soft
A little goes a long way – the best face mask ever used!
Can take a little longer to dry if not applied thin enough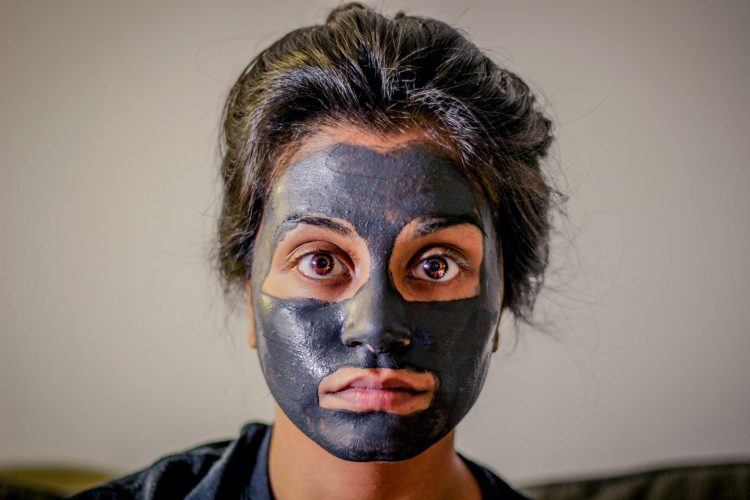 How do you make a face mask for hyperpigmentation?
Whilst all of the three products above are affordable and accessible, if creating your own home face mask is something you enjoy doing, then I have tried out a few recipes and found one that really does work wonders. 
Many of the ingredients present in the above products are also excellent to use in your own home remedy.
What You Will Need:
1 tbsp of fresh turmeric/turmeric powder (juiced or pressed)
1 tbsp of fresh lemon juice
enough water to make a paste
1 tbsp of honey or 1/2 a beaten avocado if you've used juiced turmeric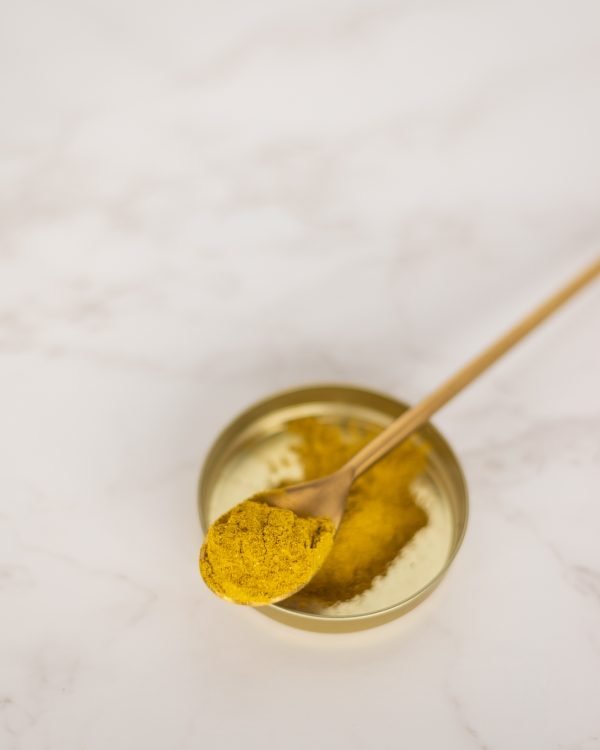 This is super easy to make.
You simply mix up and combine all of the above ingredients until you have a smooth paste.
Rinse your face with warm water to remove some of the excess oil on your skin and then pat your face dry with a clean towel. 
Apply this mix to the affected areas and leave it on for around 5 minutes. Rinse it off using warm water and pat your skin dry. 
Repeat this process twice or thrice a week and within 5 weeks you should begin to see considerable changes in your skin hyperpigmentation. 
As mentioned, turmeric has been clinically proven to target hyperpigmentation, however it also helps to tackle wrinkling. If these are both things you worry about then give this mask a go and use it on your entire face if you want to see some really great results. 
If you have leftovers, you should store the mix in the fridge for your next use to help it remain fresh.
What is hyperpigmentation?
Hyperpigmentation is a common, and usually harmless, skin condition that is normally caused by too much sun exposure.
This happens when certain areas of the skin have an overproduction of melanin, the brown pigment that produces regular skin color, and these areas go a lot darker than the surrounding areas.
Hyperpigmentation can happen anywhere on the body, but is particularly common on the face, as this is often a lot more exposed to the sun than other parts.
If you do have hyperpigmentation, it is usually nothing to worry about, however it can make people feel slightly self conscious. There are a number of ways to prevent this and to try and reduce it once it occurs, and using the correct skincare can be one of the easiest ways for this.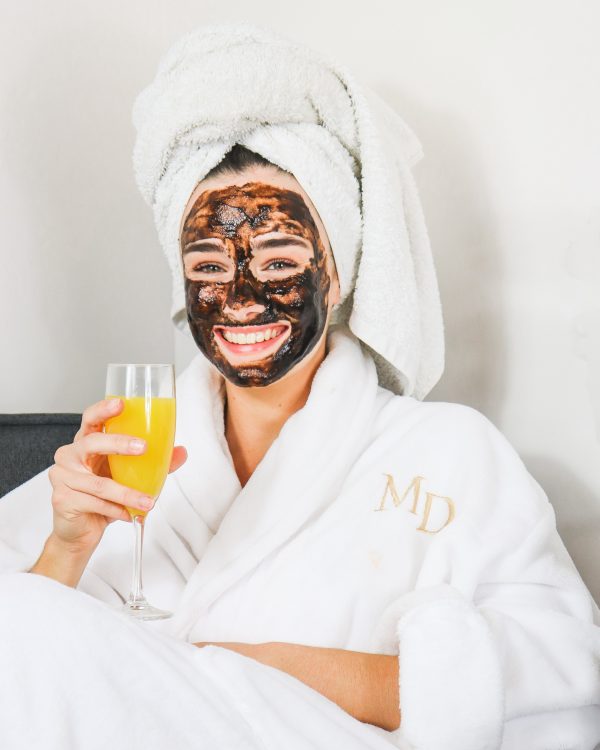 Final Thoughts
When it comes to tackling hyperpigmentation, the key is to really check for key ingredients.
Looking for ingredients like turmeric and pumpkin are some of the best for this, however any face masks that provide a gentle exfoliant with natural moisturizing agents will also help to even out your skin and remove any dead cells that may be sitting on top and darkening certain areas. 
There are a number of products on the market, but these are some of the best out there. If none of them take your fancy, you can always go ahead and make your own at home – this will also determine how natural the mask is.
So, what are you waiting for? If hyperpigmentation is holding you back, get your hands on one of these masks and notice some real results within only a few uses!
More about skincare on the blog;
FAQs
Do face masks help with hyperpigmentation?
Choosing a face mask with the correct ingredients will help with your hyperpigmentation. Alternatively you can make your own using key ingredients.
Do face masks get rid of hyperpigmentation?
Certain face masks will help to reduce and remove hyperpigmentation if used correctly.
What is the best face mask for hyperpigmentation for black skin?
Face masks aimed at tacking hyperpigmentation will act effectively on all skin tones and in a similar way. The ingredients used are not aimed at skin color, but at the hyperpigmentation taking place.
What is the best face mask for hyperpigmentation for brown skin?
Face masks aimed at tacking hyperpigmentation will act effectively on all skin tones and in a similar way. The ingredients used are not aimed at skin color, but at the hyperpigmentation taking place.