Hey Beautiful! This site is reader-supported and we earn commissions if you purchase products from retailers after clicking on a link from our site.
Did you recently get new eyelash extensions?  Or, are you in the process of learning more about them before making a final decision?  Either way, you probably want to learn the best ways to care for your new lash extensions to help them last as long as possible.  Lucky for you, we've put together reviews of some of the best eyelash extension cleanser options to help you make the best decision.  
Why is it important to clean lash extensions?
When you get eyelash extensions, they become a part of you.  And, just as you want to keep your face, ears, legs, feet, and other body parts clean, you'll want to keep your new lash extensions clean as well.
However, the importance of cleaning lash extensions goes beyond personal hygiene.  Without regular cleaning (with the right products), the life of your lash extensions will shorten.  As you use makeup and skincare products on your eyes and face, oils and dirt can begin to build up on your lash extensions.  If these oils and debris aren't removed, it may result in your lash extensions falling out more quickly than they otherwise would.
So, not only will cleaning your lash extensions help you feel clean, it will also help you get the most use and enjoyment from them.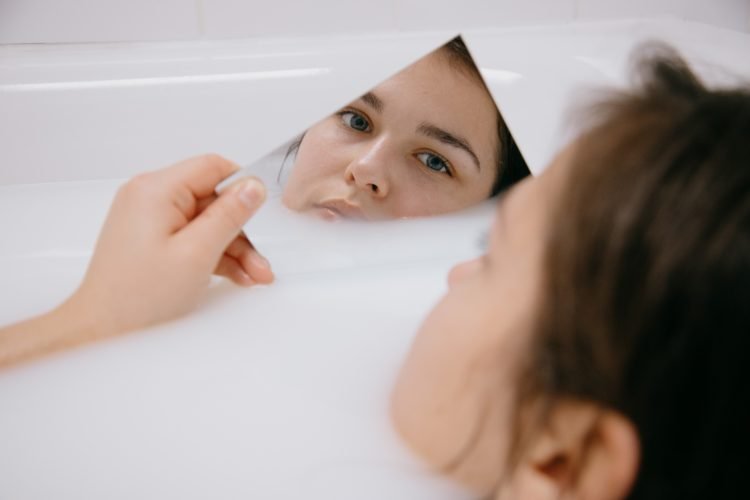 What will happen if you don't clean lash extensions?
As we just mentioned, failing to clean your lash extensions properly may make them fall out more quickly than they otherwise would.  There are other possible consequences of not cleaning your lash extensions as well.
First, if your lash extensions become too dirty with oil and dirt buildup, it may irritate your eyelids.  Your eyelids may become itchy or inflamed, which certainly won't be comfortable.
In some cases, very dirty eyelash extensions can lead to an infection in your eyelids.  Known as blepharitis, this infection is the result of bacteria growth along the lashes.  If left untreated, the bacteria may continue to grow and multiple, creating biofilm clusters on the eye.  Demodex, a type of parasitic mite, is attracted to these clusters and looks to feed on the bacteria in them.  
Some of the symptoms associated with blepharitis are:
A burning sensation
Dry eyes
Watery eyes
Redness
Flaky white specks in eyelashes
Eyes that feel gritty
This, clearly, will not be a comfortable or enjoyable experience, so it is best to make sure you clean your eyelash extensions frequently using the right products.  If you suspect that you have blepharitis, contact your physician, and then stick with a regular lash cleaning routine.
What is the best eyelash extension cleanser?
Now that we've gone through why it is so important to keep your lash extensions clean, you may have a few additional questions.  One of these questions is probably, "what can I use to clean my eyelash extensions?"  Continue reading, and we'll share our favorite cleansers to help you care for your eyelash extensions.
Oil-free
Gentle and lightweight
Won't weaken bonds on lashes
Removes oil, makeup, and other impurities from lashes
Helps to strengthen natural lashes
Suitable for daily use
Ophthalmologist tested
Comes with a cleansing brush and mascara brush
The Lyon Lash Lash Shampoo is one of the best oil-free eyelash extension cleanser options.  In addition to being oil-free, the formula is also very gentle and lightweight.  This means that you don't need to worry about it weakening the bond between your eyelash extensions and your skin.  The gentle formula was tested by ophthalmologists and is free of sulfates and parabens, making it a good option for those with sensitive skin.
Another thing that we like about this lash shampoo is that it comes with a cleansing brush to help you gently clean your lash extensions.  A mascara wand comes with each purchase for re-curling your lashes after cleansing.
What Users are Saying
Most individuals who have tried this oil-free eyelash extension cleanser are very happy with it.  Users have noted that the formula is gentle, as the manufacturer claims, and that they can use it without feeling a stinging or burning sensation.  People who have used this lash shampoo have also noticed that their lashes seem to last longer compared to when they have used some other cleansers.  However, while some individuals felt that the cleanser was more gentle and didn't sting, others said that it did burn their eyes at times.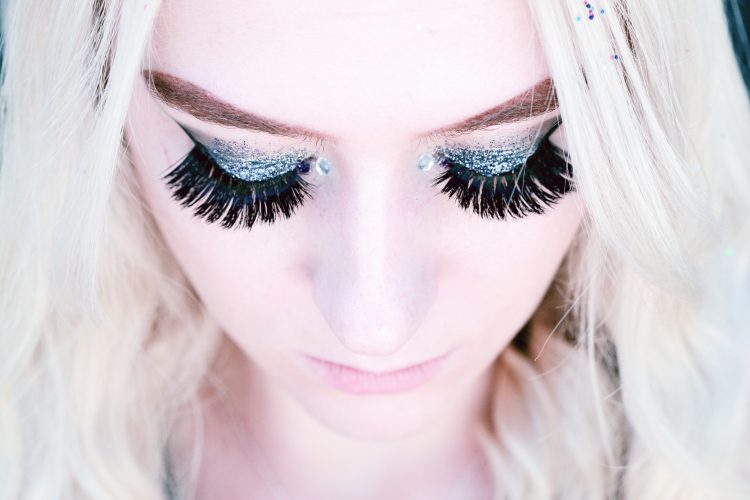 Removes dirt, oil, and other debris
Helps extend the wear of lash extensions
Hypoallergenic formula
Designed for both home and salon use
Includes a cleaning brush
Cruelty-free
Vegan
The Beau Lashes Sensitive Lash Shampoo is another top pick to consider.  This lash shampoo offers a hypoallergenic formula developed to be a safe option for those with sensitive skin.  The shampoo works to effectively remove dirt, oil, makeup, and other debris from your lashes.  When your lashes are clean, they'll last longer.
Whether you're a salon professional looking for a product to use with your clients or an individual looking to keep your newly applied lash extensions clean, this is a good shampoo to consider.  The vegan and cruelty-free formula is suitable for both professional and home usage.
What Users are Saying
This is a popular lash shampoo among individuals who have tried it.  They like the lightweight foam lather produced by the shampoo and how it doesn't make their lashes feel weighed down.  Some of the other things that users said they like include the cleaning brush that comes with the shampoo, that the shampoo doesn't irritate or burn their eyes, and how it doesn't weaken the bond on their lashes.  Unfortunately, not all users were happy with this shampoo.  Some found that it irritated their eyes, while others thought it was overpriced.
Provides a deep, yet gentle, cleansing for eyelash extension
Formulates not to burn or irritate eyes
Also works as a makeup remover
Can also be used to clean natural eyelashes before applying extensions
Includes a cleaning brush and mascara wand
If you're looking for a quality eyelash extension cleanser at a drugstore-friendly price, take a look at the Lanthome Lash Shampoo.  This lash shampoo works to remove oils, grease, dirt, and other impurities from your lash extensions, leaving them feeling clean and fresh.  It can also be clean natural lashes before applying lash extensions to help ensure a strong bond for the glue.  
The Lanthome Lash Shampoo has a gentle formula that won't irritate or burn the eyes.  It is suitable for both home and salon use.  Additionally, the shampoo also works well as an eye makeup remover.
What Users are Saying
If you ask individuals what they think of this eyelash extension cleanser, be ready to hear a lot of positive comments.  Some individuals love how clean their lashes feel after using the shampoo and find that the included brush makes it much easier to cleanse their lashes.  Other individuals were happy with how gentle the formula is and liked that it didn't burn their eyes like others they had tried.  However, some users noted that the formula includes oil, which isn't great for cleaning lash extensions.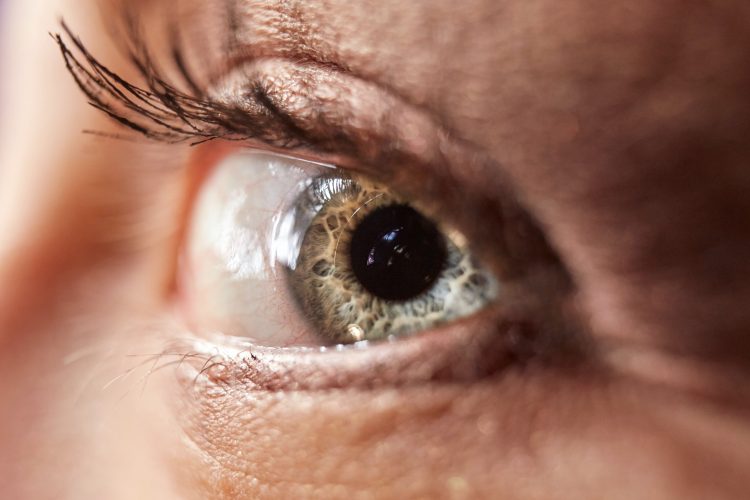 Oil-free
Gentle, non-irritating formula
Comes with cleaning brush
Suitable for home or salon use
Vegan
Cruelty-free
No gluten, parabens, phthalates, ethylene oxide, betaines, or sulfate
This Lash Shampoo from Stacey Lash has a gentle and non-irritating formula that is also vegan-friendly and cruelty-free.  It is also formulated without harmful ingredients like parabens, phthalates, sulfate, or betaine.  The lash shampoo is designed for professional use, as well as for individual home use.
Stacy Lash includes a cleaning brush with each purchase to help you apply the foaming formula to your lashes.  Using this shampoo will help you remove oils, dirt, and other debris from your lashes.
What Users are Saying
This is a very highly rated shampoo.  Looking through the reviews from users, you can tell that it does a good job at getting lash extensions clean.  Users have also shared that they like that it doesn't cause their lashes to fall out and helps them stay voluminous.  Sadly, not all users are so happy.  A few have noted that the shampoo made their eyes burn, and others said that their lashes seemed to last longer when they weren't using the cleanser.
Best Eyelash Extension Foam Cleanser – Quewel Lash Shampoo
Gentle
Natural formula
Free of alcohol and dyes
Removes oil and debris from lashes
Suitable for home or salon use
Includes a lash cleaning brush and empty squirt bottle
Cruelty-free
We also think that you may want to take a look at the Quewel Lash Shampoo.  This lash cleanser features a natural, chemical-free formula.  There are no alcohol or dyes in the formula, as you may find with other lash extension cleansers.  The shampoo is gentle and doesn't burn the eyes. 
Each purchase includes a lash cleaning brush and a squirt bottle for comfortable rinsing.  You'll also appreciate the single-hand operation of the lash cleanser pump.  Choose from six different scents to match your preference.  These scents include:  fresh, cherry blossoms, lavender, peach, rose, and strawberry.
What Users are Saying
Individuals who have tried this lash extension cleanser have noticed a big difference in their eyelashes.  Compared to before, when they weren't using any lash shampoos, some users have shared that their lashes are lasting much longer and that they feel much cleaner and healthier.  However, some users shared that they didn't like the texture of the cleaning brush that came with the cleanser.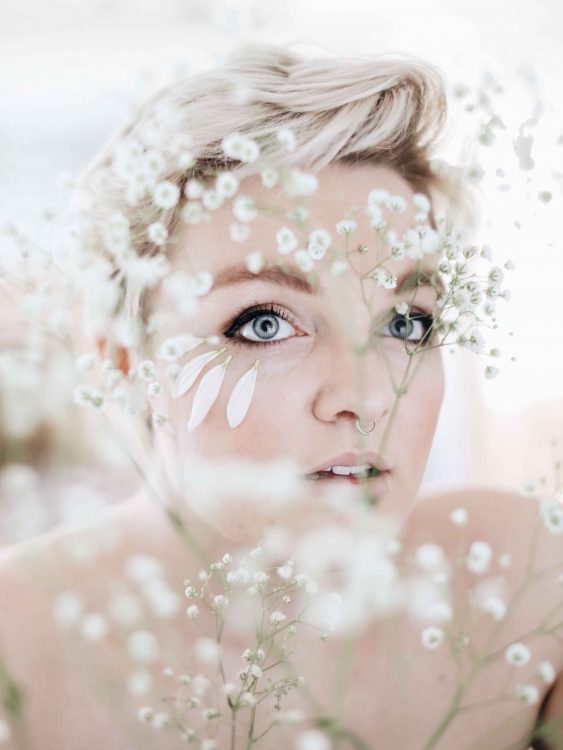 Gentle formula with natural aloe extract
Fragrance-, alcohol-, mineral-, and oil-free
Very fine foam that works to effectively clean lashes and pores
10 soft silicone cleaning brushes come with each purchase
If you are looking for a fragrance-free eyelash extension cleaner, look no further than the Hugu Clace Eye & Lash Clean.  In addition to being fragrance-free, this lash shampoo is also free of alcohol, minerals, or oil.  Rather, the formula includes soothing natural aloe extract to offer a very gentle cleaning for your lashes.
Each purchase comes with two easy-to-pump bottles of lash shampoo.  Compared to many other lash cleansers on the market, this shampoo has a very fine texture, allowing it to do an excellent job at penetrating the lashes to effectively remove dirt, oil, and debris.
What Users are Saying
Customers who have used this fragrance-free lash shampoo are overwhelmingly pleased with how it performs on their lash extensions.  Many have shared that it is much gentler than other cleansers they've tried.  However, some individuals are dissatisfied with their decision to try this lash shampoo.  They have shared that it causes a burning sensation in their eyes.  And, others have shared that the bottle has a poor design that may leak.
How do you clean eyelash extensions?
We know that it is important to clean our eyelash extensions, but how exactly should you go about it?  If you're curious about this or asking questions such as, "how do you get crust off eyelash extensions," read through the step-by-step directions below:
Use an oil-free eye makeup remover to remove your eye makeup.
Use an oil-free facial cleanser to remove your foundation and the rest of your makeup.
Get your eyelashes wet using a little water.
Apply one of our recommended lash shampoos to your lashes.  Only a small amount is necessary.
Gently rub the eyelashes using an eyelash cleaning brush.
Rinse with water.
Pat your eyes/lashes with a lint-free towel until they're dry.
If desired, use a clean mascara wand to re-curl the lashes.
Can I make my own lash cleanser?
If you're asking, "how do you make a lash cleaner," it is best to skip trying to make your own and opt for a professionally-formulated option.  This is because most of the DIY recipes you'll find to make your own cleanser use either baby oil or baby shampoo.  
While both of these products do have a gentle formula, they are not intended to be used directly on the eye area.  If you make your own lash cleanser using a product that isn't designed for use on the eye, it may result in allergic reactions, eye disorders, or clogged follicles.  These DIY cleansers may ultimately decrease the length of time that your eye extensions stay in place.
FAQs
Is lash shampoo good for lash extensions?
Yes, most lash shampoos are also designed for use on lash extensions.  Read the manufacturer's description of the specific product you're looking at if you are unsure whether it can safely be used on lash extensions.
Can I use micellar water to clean my lash extensions?
Micellar water has a wide range of benefits.  One of those benefits is that it can be used to clean lash extensions.  Just make sure that you don't choose a micellar water that has been infused with oil.  The oil may loosen the bonds of the glue and cause the extensions to fall out more quickly.
Is Baby shampoo good for eyelash extensions?
If you've looked up suggestions for cleaning your eyelash extensions, you may have seen some individuals recommend using baby shampoo.  Despite these recommendations and videos, you actually should not use baby shampoo to clean your eyelash extensions.  Even though it has a gentle formula, baby shampoo isn't designed to be used around the eye areas.  Additionally, some baby shampoos are formulated with mineral oils and artificial fragrances or colors.  These ingredients may irritate your eyes or cause the glue to weaken more quickly.
Can I use CeraVe to clean my eyelash extensions?
Yes, some CeraVe face cleansers are safe to use on your eyelash extensions.  Take care to choose a gentle, oil-free cleanser to try.  If you notice any irritation around the eye area after using it, discontinue use and look for a better alternative.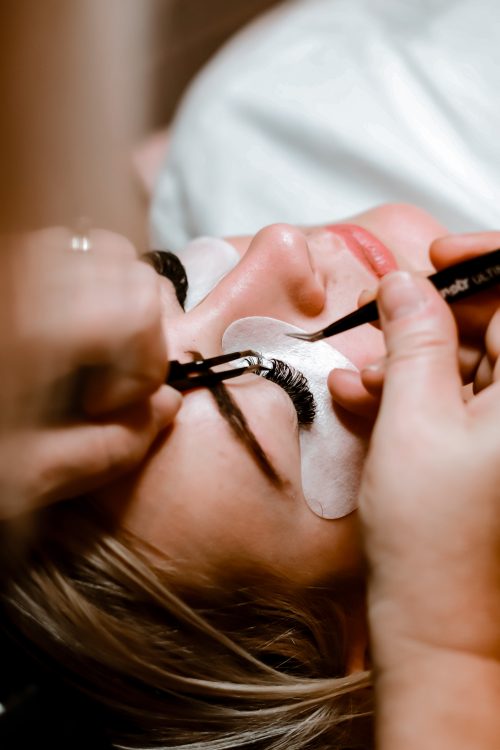 Choosing the Best Eyelash Extension Cleanser
Now it is time for you to decide which of our featured eyelash extension cleansers feels like the right fit for your needs.  Make your selection, then set up your routine to keep your lashes clean and remove any dirt or oil buildup.  This will help ensure that your lashes last as long as possible and protect your eyes against irritation and potential infections.