Hey Beautiful! This site is reader-supported and we earn commissions if you purchase products from retailers after clicking on a link from our site.
As you're planning your makeup for summer or an outdoor event, you may be wondering where sunscreen belongs in your routine.  Does it go on before or after you apply your primer?  Taking care of your skin and protecting it from the sun is important, so you want to make sure you apply your sunscreen and primer in the right order to let the sunscreen do its job.  Let's take a look at whether you should apply primer before or after sunscreen.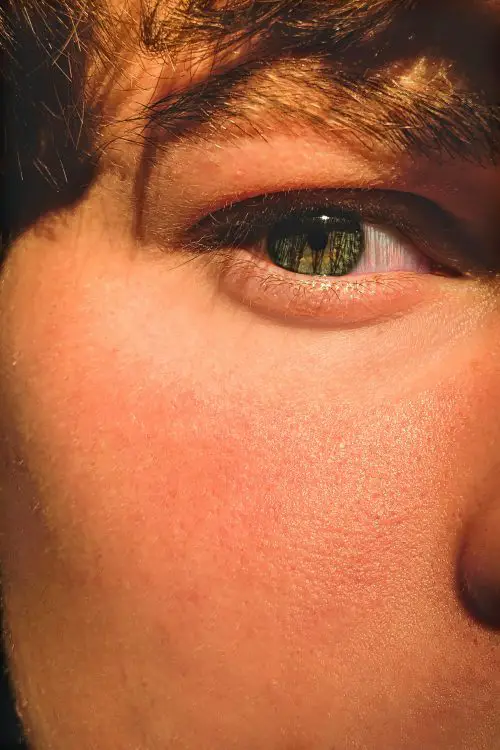 Primer or Sunscreen First
Wearing sunscreen whenever you plan on spending any time outside is important.  Not only can sunscreen reduce the chances of you getting a sunburn, but it can also help protect you against skin cancer, reduce wrinkles and other signs of aging, and reduce inflammation on your skin.  
Clearly, you should wear sunscreen every day.  However, the question remains: does primer go on before or after sunscreen? 
Sunscreen, such as Neutrogena UltraSheer Dry-Touch, should be applied before primer. 
Once you've washed your face in the morning, apply sunscreen and wait at least 10 minutes before applying primer or the rest of your makeup.  This will give the sunscreen plenty of time to soak into your skin so that it will actually be able to do its job and protect you against burns and other damage from the sun.
Primer before or after mineral sunscreen?
What if you prefer using mineral sunscreens, also called physical sunscreen?  Do you use physical sunscreen before or after primer?  The answer is the same.  Mineral sunscreen, like Blue Lizard Sensitive Mineral Sunscreen with Zinc Oxide, should be applied first to make sure it is able to protect your skin from the sun.
Primer before or after tinted sunscreen?
Some individuals prefer a tinted sunscreen, such as EltaMD UV Daily Broad Spectrum Tinted Sunscreen.  If you do as well, you will still want to apply the tinted sunscreen before applying primer and the rest of your makeup.
Primer with Sunscreen
Rather than worrying about the order in which you apply your primer and sunscreen, you can simplify things for yourself by choosing an all-in-one product.  With a primer and sunscreen in one product, such as La Roche-Posay Anthelios Anti-Aging Primer with Sunscreen or Colorescience Mattifying Primer, you will be providing your face SPF protection against the sun every time you put on your primer.  This can eliminate the sunscreen step from your makeup routine.
Primer Over Sunscreen: Closing Words
Understanding the correct order to apply sunscreen and primer is important.  Now that you know that sunscreen needs to come first so it can soak into your skin and deliver the protection it is designed to, you should be ready to choose the best primer over sunscreen to complete your routine.  Don't forget, you could also try one of the primers with sunscreen that we mentioned above to cut down the steps in your routine and eliminate the concern about whether you should apply primer or sunscreen first.
Check out these related posts on our blog: