Hey Beautiful! This site is reader-supported and we earn commissions if you purchase products from retailers after clicking on a link from our site.
When it comes to keeping ourselves clean, most of us have that go-to body wash or soap that we rely on. It is most likely affordable, accessible, smells wonderful, and provides just the right amount of lather!
Body washes and body soaps are an endless supply and they come in all shapes, sizes, scents, ingredients, and prices. The one thing most of them do not specifically do however, is tackle bacteria to the extent that they kill it.
If you are someone who sweats a lot, particularly sporty, or suffer from specific skin conditions such as fungal infections or spotting, this could be due to the level of bacteria on your body that is not being killed by your regular body wash.
To tackle these conditions you should be looking for an antibacterial body wash. So, what is the best antibacterial soap for body odor? Or what is the best antibacterial body wash for boils? Finding the answers to this question can lead you down a rabbit hole that makes it so confusing you may want to give up!
Well, worry no more. Today I am going to narrow it down to the top 5 antibacterial soaps dependent on your needs. I have looked into numerous products, and to stop that build up of smell, or the clogging of pores that lead to boils, you simply just need to get your hands on one of the following.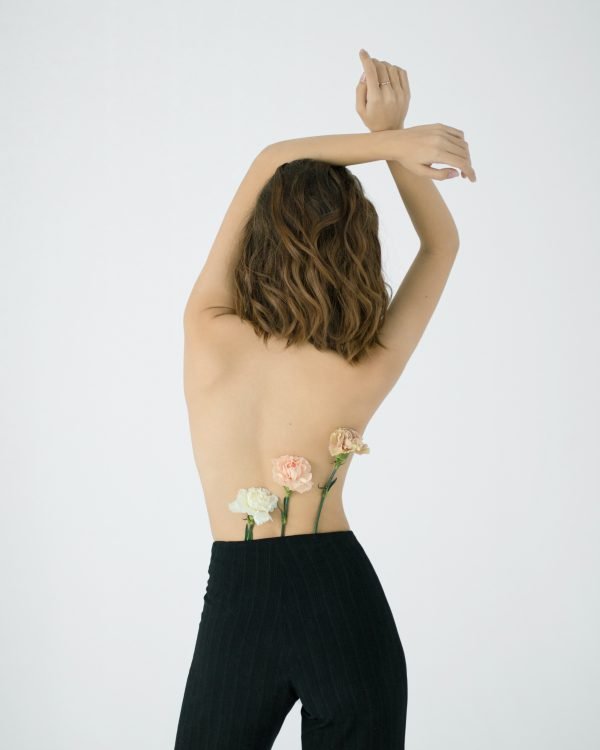 What is Body Odor?
Before we get into the best products to tackle body odor, it is important to know why we develop body odor in the first place.
Body odor comes from a buildup of bacteria that eventually begin to multiply and feed from the sweat on your skin. This happens all over your body, form your head to your feet.
The reason people use antibacterial body soap or body wash is because this kills the bacteria, just as hand soap and even cleaning disinfectant does. This kills the bacteria before it has a chance to multiply which ultimately reduces the chance of it beginning to smell.
Many people believe that an antibacterial body wash may leave your skin feeling dry or irritated, as we often associate antibacterial products with harsh chemicals. However, many of the antibacterial products out there are designed specifically for your body and whilst some come with natural ingredients that will not harm your skin, most of them also come with moisturizing elements that help keep your skin healthy and glowing.
Best Antibacterial Body Wash
Overall, the best antibacterial soap for body comes from one of the #1 body wash brand – Dove. 
Dove Antibacterial Body Wash is the perfect product for all skin types. It protects from dryness whilst killing 99% of bacteria. Not only is it effective, but it has been proven to kill this much bacteria in only 20 seconds.
Dove is known for their rich moisturizers, which does not go without a miss in this product too. The product contains a cleansing agent known as lauric acid. This is an ingredient that has also been known to help tackle acne. It works by unclogging pores whilst killing the bacteria. This means that it not only clears your skin, but prevents it from developing any spots or boils. 
On top of this, the product contains glycerin, a humectant which not only draws in moisture but helps the skin retain it, meaning you don't have to worry about any dryness. 
Like all Dove products, it smells refreshing whilst it hydrates you. It has a neutral fragrance that makes it not only fantastic for women but one of the best antibacterial body washes for men as well. It has a light, creamy texture that feels dreamy on the skin.
Finally, it is affordable, available in most drugstores and comes in a soap bar form if you prefer. This makes it not only one of the most effective products, but one of the most accessible products as well!
Summary
Quick and easy to see effects
Kills 99% bacteria
Reliable brand
Affordable
Nice fragrance and texture
Best Antibacterial Soap
Whilst Dove antibacterial body cream also comes in a soap bar alternative, there are some other soap bars on the market that do a fantastic job of tackling bacteria.
One of the best antibacterial soap bars out there is the Dial Antibacterial Bar Soap. Similar to Dove, this antibacterial bar also tackles 99% of bacteria.
This bar uses 0.1% Benzalkonium Chloride which is a formula that kills bacteria but, similar to deodorant, it helps protect you from sweating which stops odor buildup, leaving you smelling fresh and feeling clean long after you have washed.
Dial is a brand that has been around for decades. It is reliable, cheap, easy to find, and has a unique and fresh smell that will leave you feeling great all day long!
Summary
Affordable
Reliable
Prevents sweating to stop odor buildup
Kills Bacteria
Best Antibacterial Soap for Men
Whilst these products are all fantastic, men often like to find products specific to them. Whilst most beauty products out there do exactly the same thing, despite being advertised for me or women, the final smell of a product can be particularly feminine or masculine. 
Further to this, men tend to sweat more than women, in general, because of hormonal differences but also because of the ways we go about our day to day life.
So what body soap is antibacterial for men? If you are looking for an antibacterial body soap specific for men, then Dove Men+Care Body Wash is the one for you.
As mentioned, Dove is a reliable, affordable, and easily accessible brand. It is light and creamy on the skin, and also helps hydrate your skin whilst using.
This antibacterial body wash for men not only tackles bacteria and prevents bad body odor, but it is also designed with a more masculine fragrance, suited to those who really care about the smell of their body wash.
The active ingredient, much like Dial Soap, is Benzalkonium Chloride. However, this sits at 0.13% in Dove body wash for men, making it slightly stronger and able to tackle bacteria for those who live a more active lifestyle or simply tend to sweat more.  
The body wash also cleans dirt, unblocks pores, and what more, it can be used as a face wash as well!
So, for those men who don't have a specific skincare routine, this bottle really is a one bottle wonder!
Summary
Face and body wash
Masculine scent
Affordable
Kills bacteria
Light and refreshing on the skin
Best Antibacterial Soap for Female Body Odor
If you are looking for a more feminine smelling route, tea tree oil is a fantastic antibacterial ingredient.
Oriso Anti-Fungal Tea Tree Oil Body and Foot Wash is a fantastic product to help tackle bacteria buildup, particularly on your feet. The tea tree oil not only kills the bacteria, but has a delicious scent that helps keep you feeling fresh all day long.
Tea tree oil is a lovely, fresh smell that many women tend to use daily anyway as it helps you feel refreshed and is a strong scent that doesn't easily disappear.
Tea tree can help not only tackle bacteria, body odor, and fungi, but also athlete's foot, ringworm, jock itch acne, and eczema. This makes it a fantastic antibacterial body wash for athletes or anyone who typically suffers from foot conditions.
Tea tree is also great in face products as it clears pores and helps them breath. It is fantastic for all skin types and can be used just about anywhere on the body.
Tea tree can tend to dry some skin types out and so if you find it leaves your skin feeling a bit dry then simply apply a moisturizer once the tea tree product has absorbed into your skin. 
Summary
Long-lasting fresh smell
Natural ingredients
Tackles foot conditions
Best Unscented Antibacterial Body Wash
When it comes to feminine hygiene, a lot of the time it is best to use a product that has no scent. The nice-smelling products often contain ingredients that are not particularly safe for feminine hygiene and so Eucerin Fragrance Free Face and Body Wash can be an amazing alternative.
This product not only helps tackle bacteria build up and cleans out pores, but it also has a soap free formula which helps prevent skin from drying up and preserves the skin's protective barrier. 
The product rinses without leaving any residue, meaning your skin is as good as new by the end. It is specially formulated for normal to dry skin, meaning it is suitable for just about anyone out there.
The product comes in a gel consistency and is not only easy to use, but is also super affordable.
Summary
Affordable
Safe for feminie hygiene use
Fragrance-free 
Tackles pore buildup
Suitable for face and body
Final Words
Whilst many people feel hesitant to use an antibacterial body wash due to the idea that it may be harsh and dry out your skin, it is in fact the opposite.
Antibacterial body wash and soap can be fantastic for tackling extreme body odor, but also many other skin conditions. Keeping pores clean and ensuring some of the bacteria isn't just washed off, but is killed, will help prevent bacteria from spreading.
Whilst i have narrowed it down to five, there are so many other products on the market that may suit your needs better. If regular body wash isn't doing the job, it is definitely worth looking into switching to an antibacterial body wash.
If you would rather stay on a natural route, choosing products that contain tea tree oil are a fantastic way to kill bacteria without any unnatural ingredients. Even using 100% tea tree oil mixed with warm water on your skin can be a fantastic way to clear out your pores.
So, not only will you feel fresh after showering, but antibacterial products will help you feel fresh all day long and prevent that horrific body odor that all of us dread so much!
Here are more body care posts on the blog:
FAQs
What antibacterial soap can i use for extreme body odor?
There are a number of antibacterial soaps you can use for extreme body odor. Any listed in this article will help, or you can turn to alternatives. Just check for the antibacterial part and ensure that it kills bacteria.
What is a good antibacterial body soap for the whole body?
Whilst many products are specified to be a face wash, there are a number of antibacterial body washes and soaps on the market that you can use on your whole body. Looking for a fragrance-free product will help ensure it is safe for feminine hygiene.
What is a good antibacterial soap for body piercings?
The best antibacterial for body piercings is to use warm, salted water, as opposed to any soaps.
Can you use antibacterial soap on your body?
Yes. whilst many antibacterial soaps are designed for hands, you can buy products specific for washing your body. Anything designed for your face will also be safe to use on your body. If using it as a body wash, try to steer clear of products specifically made for washing hands, as these will be slightly harsher and will not have the same level of moisturizer that body washes will focus on.
Can I make my own antibacterial wash?
This depends on what you are using it for. Tea tree oil and warm water is a fantastic solution for the face and body. If you are using it to wash out boils, open wounds, or piercings, mix some salt into hot water and allow it to cool before gently apply it to the area with cotton wool.