Hey Beautiful! This site is reader-supported and we earn commissions if you purchase products from retailers after clicking on a link from our site.
There is nothing worse than when the hair you paid ridiculous amounts to have colored, starts to go dull and lifeless. The last thing you want to do is invest loads into another trip to the salon, so you start looking for alternatives.
Whether your hair is red, brown, blonde, black, pink, blue – you name it – nobody wants faded hair. We all desire that shiny bounce on a daily basis and so today I am going to talk you through a couple of ways to achieve this without having to go way beyond budget. 
One method that is becoming increasingly popular is hair lightening shampoos. It probably seems unlikely that they actually work – too simple to be true? However, when looking at reviews and researching them a bit more, I have found that they are consistently voted in favor of and many people swear by them!
Today I am going to talk you through some of the best shampoo to lighten your hair, and then, to make things even more exciting, I am going to talk you through a little home remedy that is simple and easy to make but shows visible results in no time!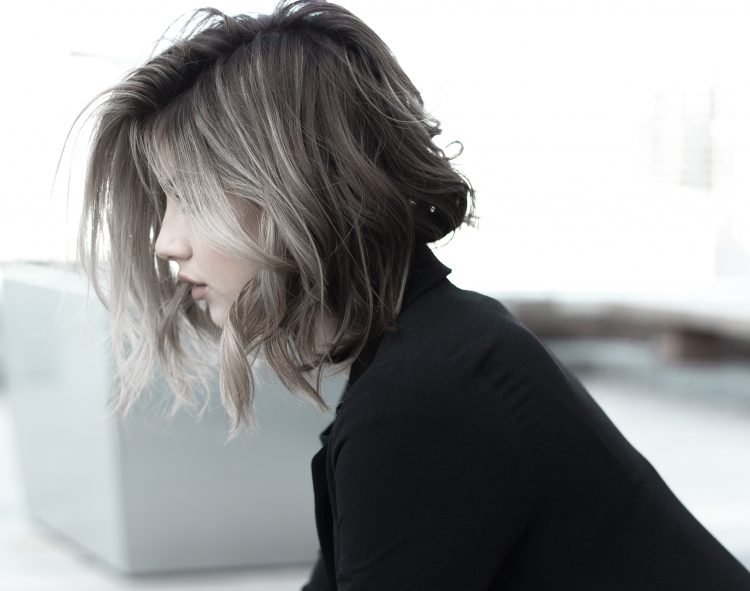 What is the best shampoo to lighten colored hair?
Lightening colored hair can really depend on what color your hair has been dyed, and what color it is naturally.
What shampoo can I use to lighten my dark brown hair?
To lighten brown hair, the best product on the market is definitely John Frieda Brilliant Brunette Visibly Brighter Shampoo. Whilst technically a conditioner, this product is raved about when it comes to lightening hair without the use of dye. As far as professional haircare products go, this does everything you need but is a reliable brand with a very low cost. 
Whilst John Frieda typically designs many of their products for blonde, this product is aimed at brunettes and does a very good job as well!
Not only can this product be used on treated hair, but it can help to bring life into natural hair as well. Not only does the conditioner help to lighten up your hair, but it brings a fabulous shine helping to make your look glossy, healthy, and natural!
The product is formulated with honey and marigold extract which help to bring out the lighter highlights in your hair and add some moisture and hydration, providing it with that healthy glow. 
If your hair does have lowlights or highlights added, it is like you notice a slightly more effective difference than someone using it on natural hair. This is because the product can bind better to hair that has had color added to it.
Not only is it affordable, effective, and works on both treated and normal hair, but it also smells absolutely incredible and so your shiny hair will be releasing a gorgeous scent all day long as well!
The product is used as a conditioner. It is applied after shampooing. Better results will come if you allow it some time to soak into your hair before washing off.
Whilst this product is spoken about positively by many users, there are some reviews that state that some buyers have seen little or no difference to their hair after using the products. Like any product, this can depend on hair type, but also on how regularly the consumers use it and if it was used properly. Each product's effectiveness is unique to the person using it. This is important to remember before relying heavily on any beauty products.
Pros and Cons
Affordable
Works on both natural and dyed hair
Natural ingredients help to brighten your hair
Smells incredible
Can be claimed that it has made no difference
What is the best lightening shampoo for lightened hair or blonde hair?
The best shampoo for helping to lighten hair that has already been lightened is Joico Blonde Life Shampoo. 
As hair that has been dyed blonde already contains bleach and peroxide, it is important to try and use products with as few chemicals as possible to refrain from damaging your hair any further.
This product is free of sulfates and helps to brighten your blonde hair, whether it is colored or natural. Again, you are likely to see quicker results when using on colored hair.
Not only does this product brighten your hair, but it is full of nutrients from various ingredients such as arginine, monoi oil, and tamanu oil. These all help to naturally strengthen, brighten, and add hydration and health to your hair without using any harsh chemicals.  
The product is applied like any shampoo. With a good lather into your scalp and hair, it will give you a good clean whilst helping to boost some life into it.
Pros and Cons
Affordable
Cleans your hair
Makes her brighter and stronger
Gentle and natural ingredients
There are no obvious or stated cons from this product.
How do I use shampoo to lighten my hair?
Using lightening shampoo on your hair really depends on the product you are using. As we can see from above, some come in a shampoo form whilst others come in a conditioner form.
Lightening shampoo works like any other shampoo. Start by applying it to the hair and working it into a lather until the hair is coated. You can leave it on for a few minutes to allow it some time to really work into your hair. However, this is not necessary. Then simply wash off!
Lightening conditioner works like any other conditioner and is applied after shampooing. This allows the shampoo to clean the hair, and the conditioner to be left on to replenish the moisture. This will keep hair healthy, helping to control frizz and fix damaged ends. A lightening conditioner works best if left on for about ten minutes before washing out. 
Of course, these are the general directions of use but this will vary from product to product. If you are unsure of how to use a lightening shampoo or conditioner, they will all come with clear instructions on the back for you to follow.
Does lightening shampoo work on natural hair?
Certain products will work well on natural hair and some will be designed specifically for dyed hair. Because natural hair is typically healthier than dyed hair and hasn't been stripped of color at all, it is still full of nutrients and moisture. This is great. But can mean that lightening shampoos and conditioners do not bind so well to the hair. Therefore their effects are not as prominent. 
If you are using a lightening shampoo on natural hair then it is best to use a lightening shampoo that is natural and designed for all hair types. Most lightening shampoos will impact natural hair regardless though, but do not expect drastic results after the first use.
How can I make my hair lighter naturally?
If you are looking for a way to naturally lighten your hair then of course it is best to find a shampoo or spray that is 100% natural. This can be tricky to do.
If you struggle to find something suitable, you can actually make your own!
Creating a solution of warm water and combining it with lemon juice, then leaving it in your hair before going in the sun to dry, will help lighten your hair.
Alternatively, apple cider vinegar, chamomile tea, cinnamon and honey are all ingredients that can be combined with warm water and sprayed or rinsed over your hair before going into the sun. 
These ingredients will bring minimal damage to your hair. They will also provide a gradual but natural lightness to your hair if used a few times. Of course, the longer you stay in the sun the more your hair will lighten . The sun helps to bring out those natural blonde tones!
Final Thoughts
There are many ways to subtly lighten your hair. The list of shampoos available is never ending. There is a product to suit all hair colors, hair types, and desired outcomes.
Make sure you follow the instructions closely if using a shampoo or conditioner. And be sure to allow your hair the time to fully absorb the effects!
The healthiness of natural hair may mean that results are less obvious, but using a natural solution can really help!
Natural hair lightens a lot in the sun. So apply some key ingredients, such as lemon juice or cinnamon, to your hair before heading into the sun. You will notice some changes a lot quicker than relying on the sun alone!
So, get ready for a bright head of hair in those summer months. Or grab yourself a lightning conditioner to get the process moving throughout the spring lead-up! 
More hair care tips on the blog: