Hey Beautiful! This site is reader-supported and we earn commissions if you purchase products from retailers after clicking on a link from our site.
Anyone who has breasts, be they large, small, natural, or enhanced, can attest to how annoying bras can be. There's no denying that the average bra for daily use has clips, wires, and plastic pieces that make bras far less supportive than they should be. It's no wonder more and more ladies are turning towards a mess less lacy option—sports bras. But is wearing a sports bra every day healthy? Or is your sports bra habit bad for your breasts?
Turns out, making the swap to the daily sports bra isn't as rare as you might think. Plenty of people are enjoying the freedom and support without any negative side effects.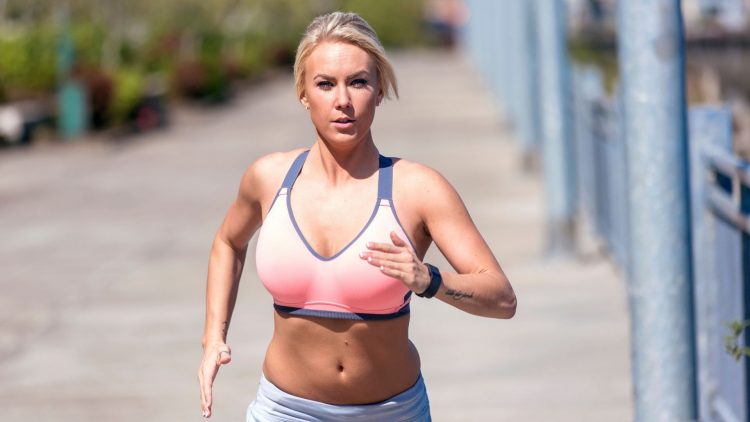 Benefits of Sports Bras
In case you were pondering on whether to switch to wearing sports bras and athleisure bras, we've got some compelling reasons for you:
Wireless Support
Pain Prevention
Boob Sweat Management
Versatile Styling
Wireless Support
The purpose of sports bras is to provide adequate support while you perform higher intensity activities during exercise. Usually, this means the padding and support is heavier, the fabric more breathable and moisture-wicking, and the straps a little wider and softer. When looking at sports bras vs regular bras, it's easier to see that the former covers much more of the body. Regular bras often need wires to get such support, and many women find such a design painful.
Anyone who has struggled with a wired bra is going to find sports bras to be a wonderful wireless alternative.
Pain Prevention
Raise your hand if you've ever felt personally victimized by your bra. Yes, most bra-wearers have experienced the brutality of wires sticking into ribs, pinching, and just overall discomfort when wearing a regular bra. Since sports bras lack the wires and padding of typical bras, you can breathe much more fully, and you find that the weight of your breasts is distributed more evenly.
The sports bra design is even recommended by doctors after certain surgeries. You will stay much more comfortable while your injury or surgery heals.
Boob Sweat Management
Another thing that regular bras can't do is manage moisture, particularly the perspiration that forms under the boob during the summertime. Rather than helping you feel dry and prepared to tackle the day, a wire bra clings to your ribcage while the padding sucks up the sweat and holds it there, so you end up with a damp chest. It's unbearable.
Fortunately, sports bras are made of materials designed to cool the body and prevent the dreaded boob sweat.
Sweat itself isn't terrible, but it can lead to:
Rashes
Odor
Irritation and infections
Chafing
Self-consciousness
Versatile Styling
In recent years, wearing a sports bra every day has become more and more doable thanks to the fashion industry. Sports bras are no longer modest and utilitarian in design. There are hundreds of styles to choose from. Some cuts are sexier, while others are more delicate. You can find dozens of colors and patterns throughout the year, too. So, you will always have a sports bra to wear, whether you want to show it off or keep it hidden beneath your favorite shirt.
Cons of Wearing a Sports Bra Every Day
There are some disadvantages to wearing sports bras every single day, but these cons are not as horrible as one might assume. It really depends on which kind of sports bra you choose to wear. As noted earlier, there are dozens of sports bra styles, including compression, encapsulation, varying levels of support, and even athleisure lounge wear.
When you choose to wear a high impact compression sports bra all day, it could be too tight and might weaken the muscles of your back, induce shoulder pain, and even upset your posture. None of those things are beneficial.
Additionally, while it hasn't been scientifically proven, there is a belief that too much pressure on the lymphatic system around the breasts could lead to cancer. A more commonly seen medical issue that arises from daily sports bra use is skin problems or fungal infections. Any bra that is too tight could lead to irritated skin, so make sure you are wearing appropriately sized bras throughout the day.
Don't Forget to Let Your Boobs Relax
Now, you might be thinking, "Oh no, I only wear sports bras! Does that mean I'm at risk for cancer or an infection?" Relax. Sports bras are not inherently detrimental to your health. Rather, it's the fit and comfort (as well as your hygienic habits) that truly play a role in whether a bra is healthy for you or not. And that is any bra.
The best way to negate the disadvantages of wearing a sports bra every day is swapping out bras and taking a break here and there. What we mean by this is wearing a compression bra to the gym then switching to something softer and less constrictive once you are done. You can find many soft sports bras that are more for low intensity exercises and lounging that will be great for daily wear.
Try going braless once in a while. If that's impossible or uncomfortable throughout the day, consider sleeping without a bra to help with lympthatic movement.
Wash Your Bras A Lot
Maintaining your bras is essential to keeping them supportive and for keeping your boobs happy and healthy. If you wear a sports bra to the gym, wash it afterwards.
Remember, sports bras are made of fabrics designed to soak up sweat. However, sweat can build up in the material, causing it to smell and break down. So, while it is fine to wear your sports bras for longer periods of time, any significant amount of sweat needs to be washed out afterwards.
Finding a Great Sports Bra for Daily Wear
Thinking about making the switch? You'll soon find that there is a sports bra for every occasion. Here are some features to keep in mind while you are shopping around:
Sports Bra Type
You will find that most sports bras either have a compression or encapsulation design. Compression bras make your breasts lay flatter by pressing them against your body. This minimizes bounce. Since there are no cups built in, this often gives women "uni-boob." Some people aren't bothered by this, but others might not like the appearance.
Encapsulation bras are the exact opposite. There are molded cups and padded varieties, but most have no compression whatsoever. Since the breasts are gently cupped, encapsulation bras are usually for low or medium intensity exercise. They also preserve the natural shape of the breasts.
Here's an example of an Encapsulation Sports Bra; you'll notice that there is a distinct pattern on the bra that separates/frames the left and right sides.
Here's an example of a compression sports bra; the way this one is designed will lift and keep the chest still during more intense workouts. Women would experience zero bounce wearing this.
Straps vs. Racerback
This is up to you, but you will find an even number of straps and racerbacks out there. Some bras have multiple straps that make up unique designs. If you have a job that requires you to lay on the ground or do heavy lifting, a racerback is better. The freedom of movement will save your shoulders from a lot of pain.
This is an example of a strappy medium support bra that can be worn throughout the day.
Level of Support
Sports bras that are designed for high impact sports like basketball or contact sports like MMA are not ideal for daily wear. They are meant to hold your breasts close during dynamic movement, but they are too tight for continuous wear.
Generally, low and medium support bras are suited for daily wear. While this does depend on your bust size and what your everyday activities consist of, most people do well with this level of support.
Here's a Low impact and super comfortable (personal experience) sports bra:
Prices pulled from the Amazon Product Advertising API on:
Product prices and availability are accurate as of the date/time indicated and are subject to change. Any price and availability information displayed on [relevant Amazon Site(s), as applicable] at the time of purchase will apply to the purchase of this product.
Sports Bras Every Day or Just Occasionally?
The bottom line is this: it's perfectly healthy to wear a sports bra every day, but you need to find the right one. And yes, you should give your breasts a break at the end of the day. Snug sports bras will cause pain and health problems if worn for too long, so change into ones with less compression after exercise. Remember, keeping your breasts supported and comfortable is what matters. Choose a bra that feels great on, and it won't matter if it's a regular one or a sports bra.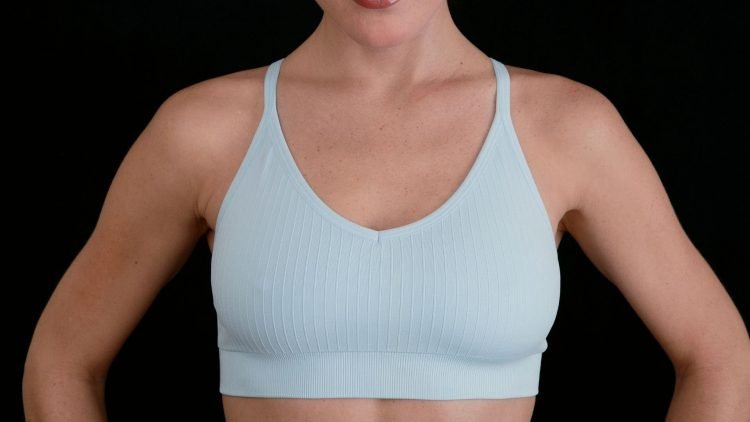 Frequently Asked Questions
Is it OK to only wear sports bras?
Yes, it is perfectly fine to wear only sports bras. Regular clasp-style bras are less supportive and can cause strain on the shoulders and back, especially when they are not sized appropriately. As long as your sports bras feel comfortable and do not leave red indentations on your shoulders and rib cage, daily use is acceptable—and recommended!
Is it OK to wear a sports bra every day?
Yes, it's okay to wear a sports bra every day. Sports bras provide support due to their coverage and design. Also, sports bras can help prevent body odor caused by boob sweat, and they minimize chafing and bouncing. If you aim to be comfortable, consider wearing a sports bra throughout the day. Just remember to give your boobs a break in the evening.
Do sports bras cause sagging?
No. This is a common myth. Though there have been suggestions that regular bras can cause sagging by weakening the supportive tissues and muscles around the breasts, sports bras are an exception. Since these bras offer more support and minimize bounce during high intensity activities, there is actually less strain on the supportive tissues. The biggest causes of sagging, however, are pregnancy and breastfeeding.