Hey Beautiful! This site is reader-supported and we earn commissions if you purchase products from retailers after clicking on a link from our site.
If you struggle to find the right foundation shade for your skin tone, you may be intrigued by color changing foundation.  According to their manufacturers, these foundations provide the perfect match for the pigments in nearly any skin color or tone.  Does color changing foundation really work?  What is the best color changing foundation?  Today, we'll address these questions and more to help you learn what you need to know about color changing foundation.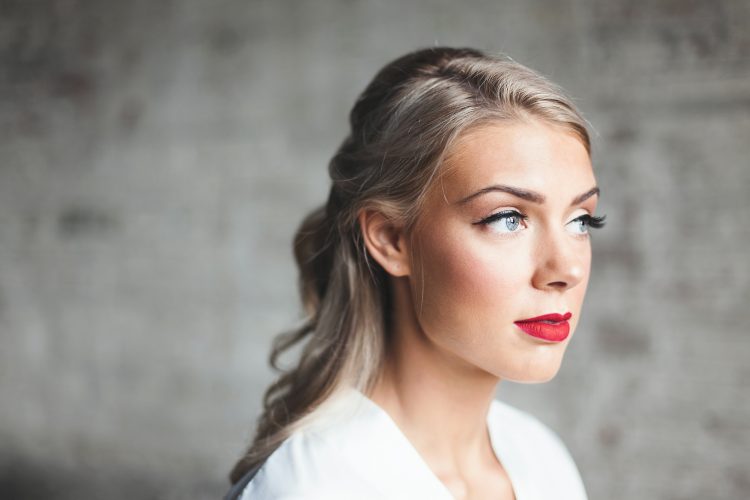 How do colour changing foundations work?
We all know that foundation is a type of makeup that creates a base for the rest of your makeup.  But, what is color changing foundation, and when did the color changing foundation first come out? 
While it is unclear when the first color changing foundation was released, we can certainly help you understand what color changing foundation is and how they work.
As the name implies, color changing foundations are designed to match different skin tones.  They go on with a white or creamy color, then adjust to the color of the skin they are on top of.  In theory, this means that if you have a darker skin tone and your friend has a lighter skin tone, the same foundation will adjust to match each of your colors.  Some color changing foundations are formulated with special beads that sense the pigment colors present in the skin to adjust their color.
Now, you may be wondering how to use a color changing foundation.  They are easy to use; rubbing the foundation on your skin will help transform it to the right color, then you can simply apply it as you would any other foundation to get the coverage you need.
Does color changing foundation really work?
Can foundation change skin tone?  Will color changing foundation actually work and match your face?  If you've been watching YouTube for Ellarie coloring changing foundation reviews or other influencers, you may be wondering whether these products are legit.
There is actually still some debate about how effective color changing foundations are.  While some users swear by them, others still have questions about whether these "miracle" foundations will really perform as well as they say.  They find it hard to believe that, given all the different skin types, textures, and tones, one "universal" foundation will really be flattering for everyone.
If you're intrigued by color changing foundation, there isn't harm in giving it a try.  After all, everyone's skin is different, and you may find that a color changing foundation delivers what you've been looking for.
What is the best color changing foundation?
What is the best colour changing foundation?  Continue reading to read through our color changing foundation reviews and decide which one you'll want to try.
The TLM Magic Flawless coloring changing foundation is probably the most popular and most highly rated option out there.  The TLM colour changing foundation looks white when put on the skin, but it will almost instantly adjust its color to match your skin tone.  The color-matching formula features special shade-sensing beads.  These beads feature encapsulated pigments that offer the perfect match for different skins for a well-blended and even appearance.  
TLM color changing foundation reviews from users are overall very positive.  Some users have shared how impressed they are with how the color changes to match their exact skin tone.  Individuals are also happy with how long the foundation lasts for all-day wear.  They have also shared that it doesn't dry out or look cakey by the end of the day.  The SPF 15 protection is another selling point that many users like.
Another top color changing foundation to consider is the Almay Smart Shade Skintone Matching Foundation.  Choose from six general shades, ranging from light ("100 My Best Light") to dark ("600 Make Mine Dark"), then once applied the foundation will transform to match your skin tone.  When you first apply the foundation, it will appear white, but then the special Tonemimic technology releases the pigments as you spread the foundation across your skin.  This foundation also offers SPF 15 protection.
The skin match color changing foundation reviews for Almay's foundation are mostly positive.  Individuals who have always had a hard time finding the right foundation to match their skin tone are happy with the way this foundation adjusts to provide the perfect match.  Users have also shared that the foundation is easy to apply and feels very smooth on their skin.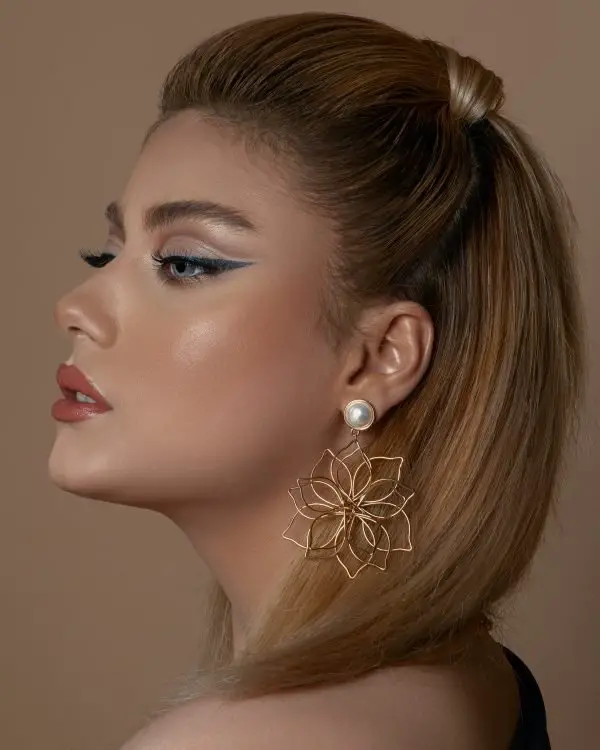 We also think that you might like the Yanqina color changing foundation.  This lightweight foundation works to ensure your skin is still able to breath for lasting comfort.  Despite the lightweight formula, the foundation still offers excellent coverage for pores, blemishes, and other imperfections.  Additionally, it offers a moisturizing formula and can help control oil production.  Once applied, the foundation will adjust to each individual's skin tone using its special color-changing factors.
The Yanqina color changing foundation reviews are a bit mixed.  This foundation doesn't seem to have as many reviews as some of the other foundations.  Some users shared that the foundation worked well on their skin and provided the coverage they were looking for.  However, other users noted that the foundation didn't change colors or only seemed to work as a face cream, not a true foundation.
If you're looking for a matte color changing foundation waterproof, take a look at what Aliver has to offer.  The foundation works to automatically adapt to the skin matching temperature changes.  This foundation is designed specifically for users with lighter white or yellow skin tones.  In addition to matching the color of your skin, the foundation also offers SPF 50 protection against the harmful rays from the sun.  It also helps to keep your skin moisturized to protect it against becoming too dry.
Users who have tried this foundation have shared that it provides excellent coverage for their skin.  They are also pleased with how well the foundation changes color to match their skin tone.  However, some users shared that the pump for the bottle didn't work well, which was very frustrating.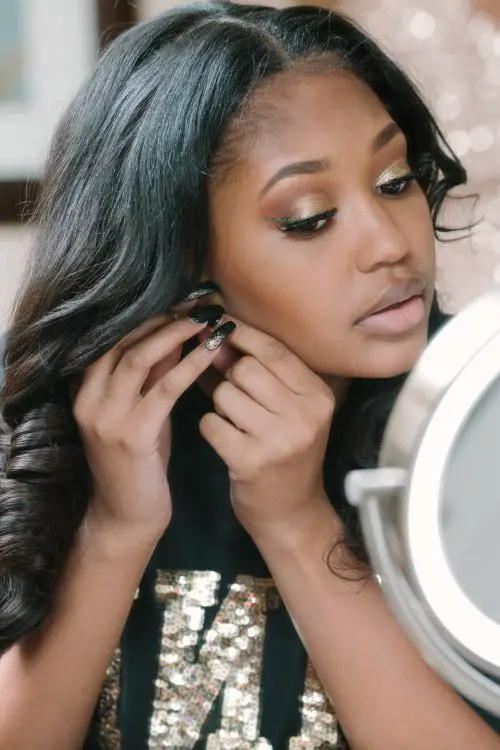 Tailaimei Color Changing Foundation
The Tailaimei foundation color changing may also deliver the results you're searching for.  This long-lasting foundation works to help brighten your complexion and allow you to achieve a flawless finish.  The liquid formula also works to hydrate your skin, while still maintaining a lightweight feel for comfortable wear.  The foundation changing color temperature uses temperature to adjust to your skin tone.
There aren't many reviews for the Tailaimei color changing foundation, so it is challenging to know what users think about it.  You may decide that it works well for your skin, but without the reviews from others it may feel like a bit more of a gamble to give it a try.
FAQs
Does TLM color changing foundation work?
Overall, the TLM color changing foundation reviews are very positive.  Most individuals have shared that they like how well the foundation blends with their skin tone and helps create that flawless finish they've been searching for.
What is Avashine color changing foundation?
Avashine sells TLM color changing foundation.  The TLM Avashine color changing foundation review posts from users are overwhelmingly positive.
Is White Holic color changing foundation available?
No, it doesn't look like White Holic offers a color changing foundation.
What is the Yens Pro color changing foundation review?
At this time, it does not appear that there is a color changing foundation offered by this company.
Does a Glam Galore color changing foundation exist?
No, there is no color changing foundation that is made by Glam Galore.
Is there a Kissland color changing foundation?
No, Kissland does not make a color changing foundation?
Is there a Clinique color changing foundation?
No, Clinqiue does not have a color changing foundation.  However, they do offer the Dramatically Different Moisturizing BB Gel, which is designed to help even out one's skin tone.
Can I buy Erborian color changing foundation?
No, at this time, it doesn't look like Erborian has a color changing foundation.  They do, however, have a few different color changing CC creams, including the CC Red Correct and the CC High Definition Radiance Face Cream.
Is there a Diablo color changing foundation?
No, there doesn't appear to be a color changing foundation that is offered by Diablo Cosmetics.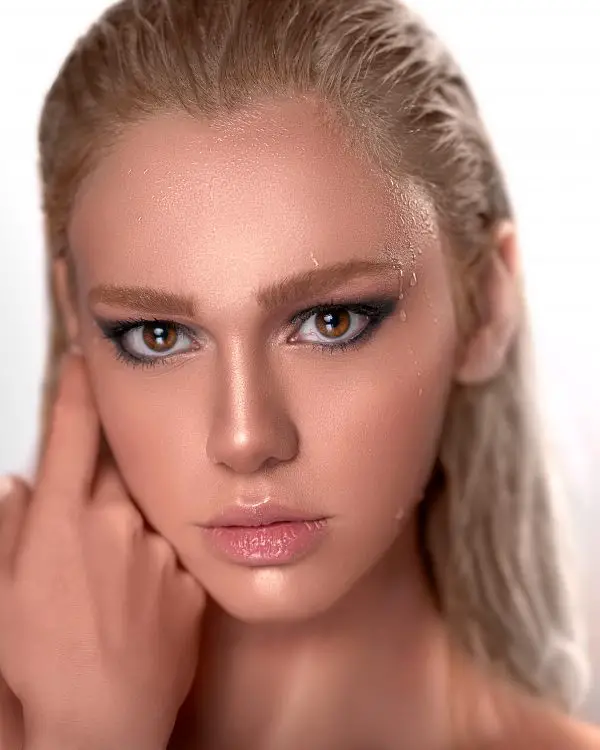 Color Changing Foundation: Closing Words
What we all would have thought was impossible just a few years ago is now a reality.  Color changing foundations work like magic, but really they are based on science and special ingredients that react to match the color of your skin.  Are you ready to try one of the color changing foundations we recommended above?  Be sure to come back and tell us about your results!