Hey Beautiful! This site is reader-supported and we earn commissions if you purchase products from retailers after clicking on a link from our site.
If you have thick toenails, you know just how difficult it can be to cut and file them down.  While you could always go for a pedicure, they can be expensive and the costs add up quickly.  Finding the right nail file for thick toenails is essential so you can keep those piggies under control all by yourself or even just between pedicures.  Keep reading, and we'll share our picks for the best nail files for thick toenails!
What causes thick toenails?
Thick toenails are often caused by onychomycosis.  Onychomycosis is a type of fungal infection.  In addition to making the nails thicker than usual, onychomycosis also often causes the nails to look yellow or discolored and can cause them to separate from the nail bed.
This condition is actually rather common.  Around 10% of the general population is dealing with onychomycosis.  While fungal infections can occur on the fingernails as well, they are much more commonly found on toenails.  If you think about it, it should make sense.  Toes are frequently covered and wrapped up tight in socks or shoes where moisture can become trapped.
Some other possible causes of thick toenails include:  aging, poor circulation, psoriasis and other skin conditions, diabetes, injury, lymphedema, and shoes that are too tight.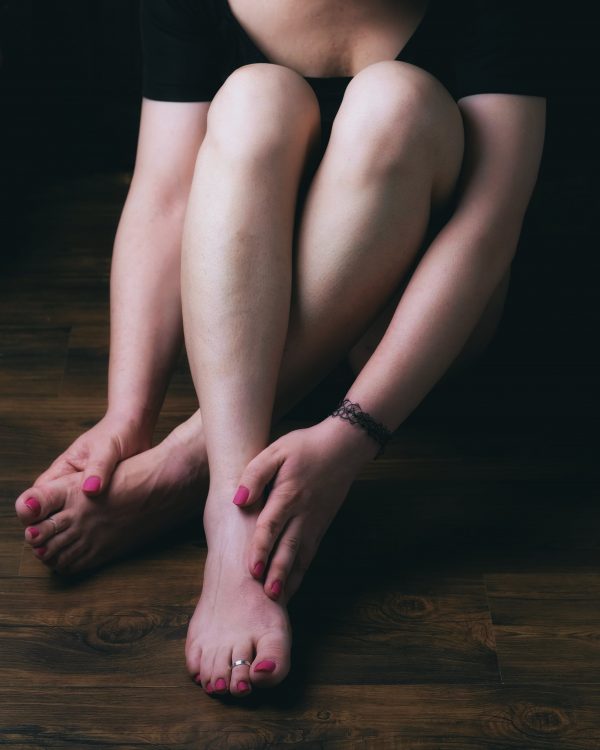 Symptoms Associated with Thick Toenails
As we shared above, thick toenails are frequently caused by fungal infections.  If you have a fungal infection, you will want to seek treatment from a doctor to help clear up the infection and protect the health of your toes and nails.
Some other symptoms that can indicate a fungal infection include:
Odor coming from toenail
Nails that are difficult to trim
Cracked or splitting nails
Scaly-looking toenails
Nails that are very brittle
Nails lifting away from the nail bed
Visible dirt or debris under the toenails
Pain
When to See a Doctor for Thick Toenails
If you notice that your toenails have become thicker or look yellowed or discolored, it is best to schedule an appointment with a podiatrist or your primary care physician.  While the causes of thick toenails can be mild or not concerning, there are also some underlying conditions that are much more serious.
For example, diabetes or psoriasis can be the cause of thick toenails.  Getting these conditions diagnosed and treated as soon as possible is important.
When you meet with a physician, they will be able to examine your toenails and determine whether any further testing is necessary.  They can also prescribe antifungal medications or offer other treatment suggestions as necessary.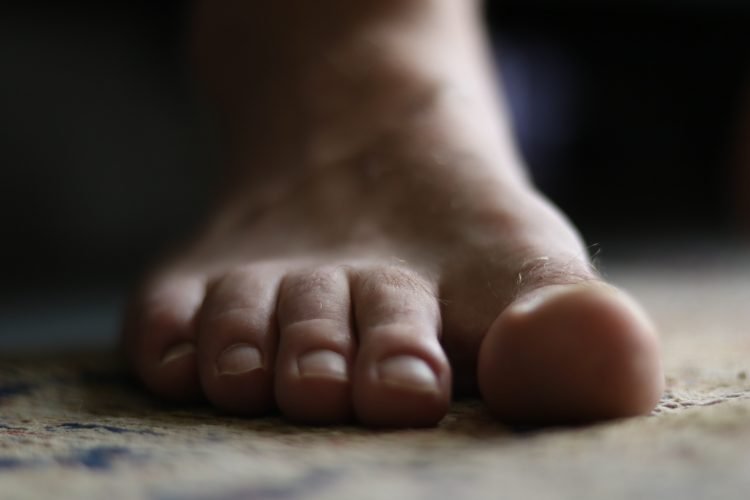 Best Nail Files for Thick Toenails
Below you'll find our top picks for the best nail files for thick toenails.  We selected a mix of electric nail files and emery boards to help you choose the tool type that you are most comfortable with.  You may also choose to purchase an electric nail file along with an emery board for added flexibility.
Cordless option available
14-piece kit with 10 different attachments
3 speed settings (3200 to 4400 RPM)
Dual rotation options
LED light for increased visibility
If you are looking for the best electric toenail file for thick nails, take a look at the Beurer Professional Manicure & Pedicure Nail Drill Kit.  This complete set includes 14 pieces to help you file and grind down your toenails and fingernails.  The set includes 10 different attachment heads to help you find the perfect tool for every filing and grinding job.
This electric toenail file is powered by a rechargeable battery and does not require a cord.  Choose from three adjustable speed settings and clockwise or counterclockwise rotation options based on your specific needs.  An LED light is integrated into the handle to help you clearly see as you file down your toenails.
What Users are Saying
Customers who have tried this electric nail file are overwhelmingly happy with the results they have seen.  They have shared that it really helped to file and thin down overly thick toenails for themselves or a loved one.  Some users even shared that they finally feel comfortable wearing sandals again after years of keeping their feet and thick toenails hidden.  As an added benefit, users have also shared that the attachments on this tool are great for removing calluses too.  Unfortunately, some individuals were not very pleased with this nail file.  Some shared that they didn't find it powerful enough.  Others expressed disappointment that it was difficult to get replacement heads.
Coarse grit file
Made using real diamonds
Salon-tested by professionals
Easy to use
Washable
Do you prefer an emery board for thick toenails?  If so, the Diamancel Luxury Diamond Toenail File may be just what you need.  You probably know that diamonds are very hard.  This nail file harnesses the power of diamonds.  Made using real diamonds, the file offers a very coarse texture to file down even the thickest nails.
The Diamancel Toenail File has been used and trusted by professionals in salons for many years.  They have trusted it with their clients, and the company thinks you'll be satisfied with your decision to try it out as well.  Because of how strong and powerful diamonds are, you'll find that this nail file is easy to use and won't require much effort on your part.  Once you are done filing down your nails, it can be cleaned with soap and water to make sure no bacteria is spread.
What Users are Saying
Individuals who have thick toenails love that this nail file is coarse enough to quickly file down their nails.  They also have shared that it is also flexible enough to move along the contours of their nails for a clean and polished final appearance.  Some have shared that this nail file works much better than others they have tried for their thick toenails.  However, some users have shared that the file is too flexible, which can make it a bit difficult to use on your own toenails.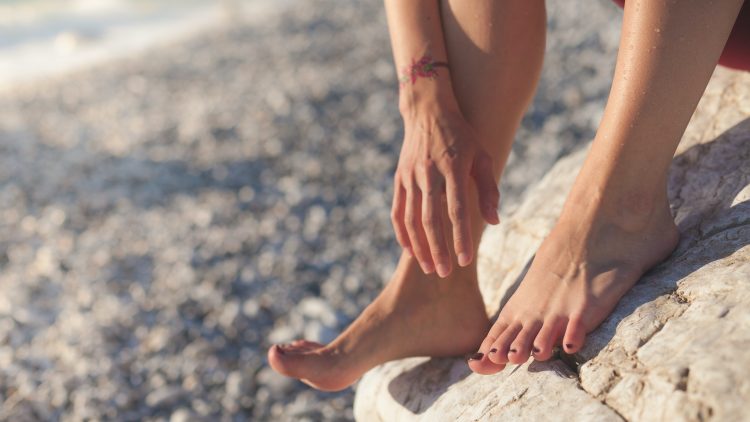 Error: Unknown Link Type
10 attachments
20 sanding bands included
Works to file, shape, grind, and buff nails
Smooths corns and removes calluses from feet
15 speed setting (2,000 to 4,600 RPM)
Clockwise and counterclockwise rotation options
LED light
Included nylon storage pouch
Do you need a heavy duty toenail file for your thick toenails?  The Beautural Professional Manicure and Pedicure Kit is a good choice to consider.  This kit includes 10 different attachments, including different options for filing down your thick toenails, buffing your nails, and shaping your nails.  Additionally, you can use the file to help remove calluses or corns from your feet and toes.
The electric nail file offers 15 different speed settings, so you'll be able to find the perfect rotation speed that will file away those thick nails.  The speed settings range from 2,000 to 4,600 RPM.  You can also choose clockwise or counterclockwise rotation directions.  An LED light is also included in the design to help you more easily see what you are doing and check on the progress for each nail.  When you purchase this nail file, you'll also receive a nylon pouch to hold all the attachments and the device.
What Users are Saying
A lot of users are simply raving about how much this electric nail file has helped them keep their thick nails under control.  They have shared that they are able to achieve salon-quality results right in their own home.  Users also like that the nail file doesn't feel too rough or uncomfortable to use.  Some users noted that they wished the cord was a little longer.  Others shared that they didn't think the drill was as powerful as it could be.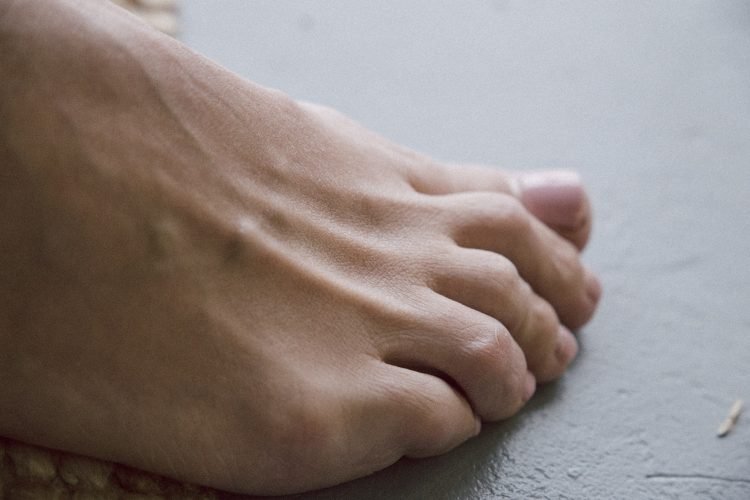 8 attachment heads
Includes nail file and callus remover attachments
Heads made from sapphire-coated metal
Low and high speed settings
LED light for increased visibility
Cordless tool
Ergonomic 
Wondering "how do you sand thick toenails?"  Try one of the attachments on the Pure Enrichment PurePedi Deluxe Electric Nail File Kit, one of the best nail files for thick toenails.  This kit comes with 8 different attachment heads to help file down your toenails and keep them under control.  The attachments are also helpful for shaping and buffing nails, as well as removing calluses from your feet.
An LED light is integrated into the design of the nail file to help you see more clearly as you're working on your nails.  You can choose from a high or low speed setting to match the demands of each filing or grooming task.  
What Users are Saying
Customers who have tried this electric nail file for thick toenails have found that it is easy to use.  They have shared that the design of the unit along with how each attachment head sits on the device make it easy to maneuver around their toes as they are working on their nails.  Those with thick toenails, ingrown toenails, calluses, and more are overwhelmingly pleased that they discovered this nail file.  One complaint some users have is that you can't purchase individual attachments as a replacement; you must purchase an entire set.  Other users were disappointed that no case was included to store the file.
PANA USA Jumbo Professional Nail Files
10-pack of nail files
Jumbo size for easy use on toenails
Double-sided
Coarse 60 grit
Suitable for use on all nail types
Water-resistant
Can clean with soap and water and reuse
The PANA USA Professional Nail File is one of the best nail files for thick toenails. The pack comes with 10 jumbo sized nail files, ideal for using on toenails.  Each nail file features two sides, each with a 60 grit.  A 60 grit is quite coarse and optimal for powering through thick toenails.  
These nail files, which can be used on all types of nails including natural, acrylic, gel, poly extension, and dip powder nails, are water-resistant.  Once you're done filing your nails, simply wash the file in soap and water, let it dry, and it will be ready to use again.
What Users are Saying
If you ask users what they have to say about these files for thick toenails, expect to hear a lot of positive feedback.  Many users are impressed with how coarse the file is and have shared that they couldn't find anything as coarse in a store near them.  They are very happy with how easy it is to file down even their very thick toenails.  However, some individuals thought that these nail files lost their grit faster than other files they've used.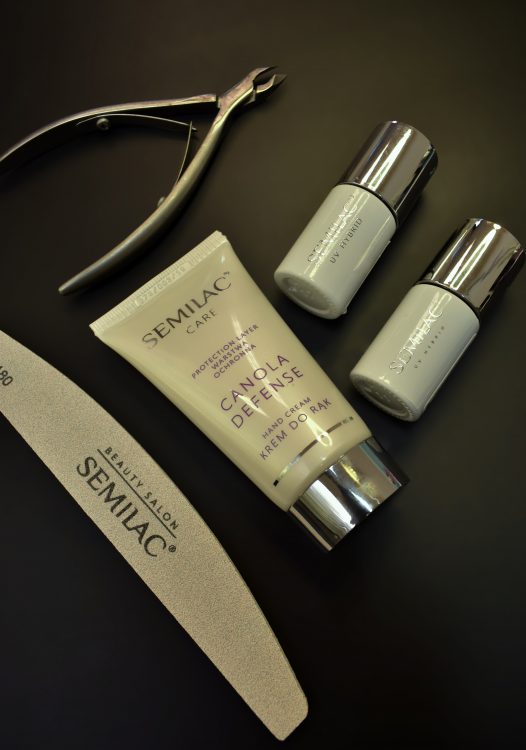 Cordless with rechargeable battery
Operates up to 10 hours between charges
LCD display
Adjustable speed between 3,000 and 30,000 RPM
Forward and reverse directions
Includes 5 attachment bits
Do you need a toe nail grinder for thick toenails?  We think this BTArtbox Professional Portable Nail Drill may be what you've been searching for.  The drill is designed for grinding, routing, sharpening, polishing, and drilling, making it an all-in-one solution for your thick nails.  This is a very powerful drill.  It offers adjustable speeds between 3,000 and 30,000 RPM, allowing you to file and shape each nail.  If you're new to using this drill or other nail drills, it is important to note that the manufacturer recommends starting at a lower speed.
The drill features an LCD screen to display the RPM and battery power.  Charging the drill for two hours provides enough power for up to 10 hours of continuous operation.  You can even hook the case to your belt clip using the integrated hook if desired.
What Users are Saying
Most users find this nail drill to be impressive.  Many have shared that it works like a professional tool and doesn't feel 'cheap' like many other similar products they've tried.  Some of the other features that users have highlighted include how quiet the drill is to operate, how easy it is to use, and the large number of speed settings it offers.  Some users were disappointed that their drill lost a lot of power after about a year of use.
How to Trim and File Thick Toenails
Finding the best nail files for thick toenails is only the first step. Because thick toenails are sometimes a symptom of fungal infections or other medical conditions, it is always a good idea to schedule an appointment with a podiatrist or your primary care physician.  They will be able to let you know whether medical treatment or a prescription is necessary.
If your toenails are only a little thick or your doctor gives you the go ahead to trim and file them yourself, use the steps below to help simplify the process as much as possible.
Let your feet soak in warm water for at least 10 minutes, but up to 30 or 40 minutes for really thick and hard nails.  You can soak them in the bathtub, or you may want to consider purchasing a massaging foot bath.
Use a towel to dry your feet.  This will help prevent bacteria from growing.
Use toenail clippers to trim your nails in a straight line.  Trimming in a straight line is important for preventing ingrown nails.
Use a cuticle pusher or orange wood stick to push back the dead skin and cuticles on your toenails.
Use one of the nail files recommended above to file your nails.  Work in one direction, rather than pulling it back and forth, to avoid damaging the nails.
Sanitize the nail file to prevent spreading bacteria.
FAQs
Is it OK to file down thick toenails?
Yes, filing down thick toenails is typically a better choice than trying to cut it.  Filing makes it less likely for accidental damage to occur to the nail or the skin around the nail.  If you have thick toenails, however, it is a good idea to also see a podiatrist or physician to determine the underlying cause.
How do you soften thick toenails?
To soften thick nails, soak your feet in a tub with warm water for around 30 to 40 minutes.  Adding Epsom salt may offer additional soothing benefits.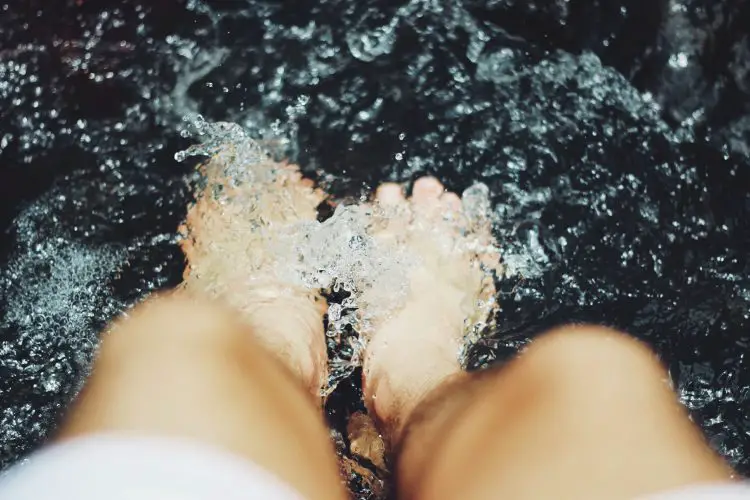 Choosing the Best Nail File for Thick Toenails
Do you feel inspired and ready to take on your thick toenails?  Which of our top recommendations feels like the best fit for your needs?  Do you think you're going to choose an old-school emery board, or does an electric toenail file sound like the best idea?
Check out these related posts on our blog: