Hey Beautiful! This site is reader-supported and we earn commissions if you purchase products from retailers after clicking on a link from our site.
How to choose the best mascara for naturally long lashes
Mascara is one of the staples for makeup looks. You don't necessarily need it to make the look complete, but it is something that is highly recommended if you want your lashes to appear fuller. However, how do you know which mascara is the best mascara for naturally long lashes? In this post, we are going to go over some of the best mascara that you can get to make your naturally long lashes look amazing.
Best Mascara for Naturally Long Lashes
There are dozens of mascara products and makeup brands in the world. So how are you supposed to find and pick the best products that are safe for you to use, while benefiting your long eye lashes?
Well, let us handle all of that.
Here are 10 products for you to check out. You'll find out which one is the best mascara for you to use.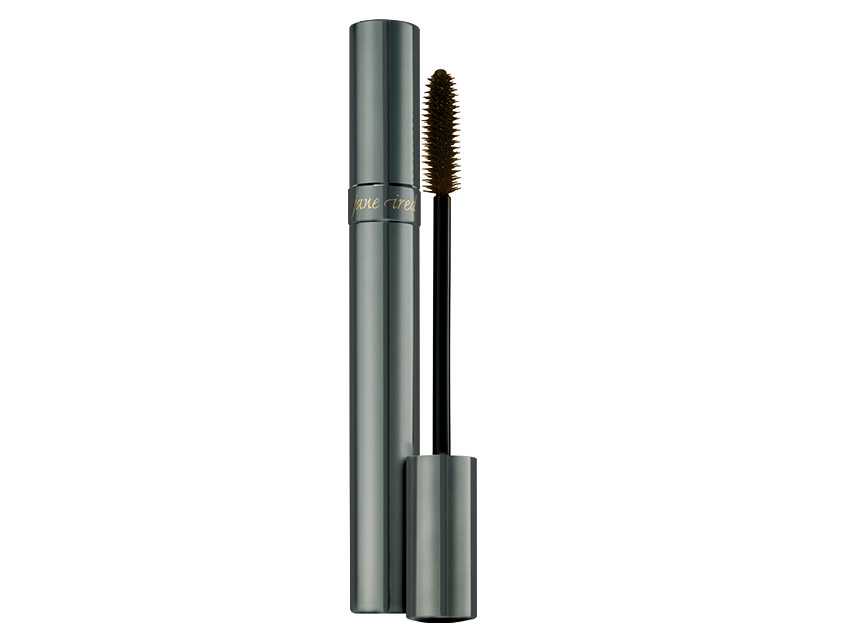 jane iredale PureLash Original Mascara – FREE US SHIPPING ON LOVELYSKIN
Product Highlights:
Extends Lashes
Made with high quality ingredients
Thickens up thin eye lashes
Thing to keep in mind:
Doesn't last long. You will have to clean up and reapply it within a few hours
The wand isn't extremely reliable
Could dry up quickly if not capped properly. You'll have to be careful when using and recapping this mascara
Buy on Amazon
Product Highlights:
Double pack: You can keep one in your makeup case, and the other in your purse
It's made from organic tree extract, making it completely natural
Keeps your lashes thick and protected
Smudge proof
Keeps your lashes moist, unlike other mascaras that usually dry out after a few hours
Things to keep in mind:
The wand can dry up and get crusty if not taken care of properly
Can be difficult to remove
It won't curl your lashes like other mascaras
Buy on Amazon
Product Highlights
Bold color that will stand out from your natural eye lash shade
Anti clump ingredients make it easy to apply
Good for people who wear contacts and worry about matching them with mascara
Makes your lashes soft
Things to keep in mind:
Can clump up throughout the day on your lashes
Has a habit of leaving a small black smudge underneath your eyes
Buy on Amazon
Product Highlights:
Color bold enough to make a dramatic eye look without effort
Can give others the impression that you're wearing false eye lashes due to the strength of the bold color
Keeps your lashes thick and long
Things to keep in mind:
Can be difficult to apply due to the thickness of the product
Can be a runny and wet mascara if you have naturally oily skin or lashes
Will not add a curl
Buy on Amazon
Product Highlights:
Keeps your eye lashes soft throughout the day
Build able formula that lets you add on more mascara without it looking uneven
Makes your eye lashes stronger with every use so you don't have to worry about losing lashes
Things to keep in mind:
Smudges very easily
Wand is very bendable and can easily be broken if not taken care of
Not water proof and can get runny if not worn in a dry area
Buy on Amazon
Product Highlights:
None of the bad ingredients usually found in mascara
Makes even the smallest and thinnest lashes seem very thick and long
Can be used with other mascara products and false lashes without seeming uneven
Things to keep in mind:
Can give you raccoon eyes at the end of the day
The brush can get crusty very easily
The mascara can dry out after only a month of not using it
Buy on Amazon
Product Highlights:
Instantly add definition to your eye lashes
Creamy formula that makes it easy to spread
Makes your lashes bolder and fuller
Things to keep in mind:
Can shed off flakes of mascara after a few hours of wearing it
Clumps up and dries up easily, even when using it often
The wand is not as easy to use as the others
Buy on Amazon
Product Highlights:
Can bring new life to your tired and dried out eye lashes
Brings out a bold color in your eye lashes
You can choose to get the waterproof version of this specific mascara
Things to keep in mind:
Quality not as high as the other mascaras that you can find online
Can make your eye lashes feel sticky after awhile
Can cause dark circles and smudges when worn for long periods of time
Buy on Amazon
Product Highlights:
Easily washable at the end of the day
Smudge proof, even when worn all day
Gives the illusion of longer lashes
Things to keep in mind:
The mascara can get sticky
The brush can become stuck when applying
Can cause irritation if you have sensitive skin
What are the biggest advantages of having long lashes?
Well, to start things off, you instantly look more appealing.
People will say that having longer lashes will make you more attractive. It is up to you to decide whether or not you believe that.
But there are studies that show people with longer lashes tend to find dates a lot easier than people with shorter lashes. But before you hype up the biggest lashes you can find, let's talk about a few downfalls to having long lashes.
What are the biggest cons to having long lashes?
Dry eyes.
Believe it or not, having longer lashes will cause you to get dry eyes more often than usual.
If you have eyelashes that are too short, your eyes will not be protected from the outside forces that might try to get into your eye.
However, if you have lashes that are too long, you create more airflow to the eyes whenever you blink. This means that eye irritation and dry eye are problems that you might have.
Don't let these things discourage you and lower your confidence in having longer lashes, just be aware that there are some downfalls to it.
If you have dry eyes, you should keep some eye drops around so you can keep your eyes happy and healthy.
Why do you need to look for the best mascara when you have longer lashes?
Like all other products in one way or another, mascara is a problem for people with long lashes because it can get everywhere.
Whether it gets everywhere when you are applying it, it gets everywhere when it dries and and starts to flake off, or it's just hard to put it on evenly.
This is why you need to find the best mascara for you and your long lashes.
The ingredients also play a big role
Not all mascara brands use the same kind of ingredients, so you don't have to worry about never using a mascara again.
However, it is good to be aware of what the ingredients are so you can avoid the bad ones.
Propylene glycol
This is an ingredient that is used in almost everything that you can think of. It is put into mascara, food, deodorant, toothpaste, and is even an active ingredient in brake fluid.
This shouldn't need an explanation on why it's an ingredient you should avoid, but to sum it up anyway: Don't put something near your eyes when it's used for cars in other situations.
Coal Tar Dyes
While the mascara might look thick and dark when you use the product with coal tar dyes, it's not exactly the safest.
It's putting unsafe dyes all over your eyelashes, and it's not that you will directly hurt from it, but it's not safe to dye your eyelashes. It's not going to be easy to remove either.
Try to steer clear of this ingredient in anything you use, but especially in mascara.
Fragrance
If you are looking at a mascara brand and a certain fragrance is an ingredient, you should put this product back and find an alternative.
This is a product that is going on and around your eyes, you should never put a fragrance anywhere near your eye. It can be extremely painful and dangerous.
Even if the product doesn't have a scent, you should avoid the risk altogether.
The most important thing to remember at the end of the day: Clean up your makeup
Never leave on mascara. It is extremely dangerous.
Not only can mascara leak into your eyes if you get really warm or toss around at night, but it can block up your pores on your face and cause clog ups with acne and infections if it gets bad enough.
Always remember to clean your makeup and remove all mascara at the end of the day so that you never have to worry about the downfalls and cons to wearing makeup all day.
It might even help to wash your face once you remove all of the makeup. Just to make sure that you are completely clean of everything bad.
You can buy makeup wipes and face wash to make sure that you have everything cleaned up at the end of the day so that you don't have to worry if you got everything or not when you are laying down and getting ready for bed.
Best Mascara for Naturally Long Lashes: A Summary
And there you have it!
Those are the mascaras that you should look into. None of them are perfect, but there is not going to be a better mascara for you to find.
The prices are very reasonable, the products are reliable and do exactly what you need them to do, and they all have amazing reviews that you can rely on.
As long as you remember to pick out a mascara that will help and protect your long lashes, something that doesn't have harmful chemicals and ingredients, and you remove everything at the end of the day, you will see that you have everything that you need for beautiful lashes!
Looking for more makeup posts? Check out our blog on Best Waterproof Foundations!