Hey Beautiful! This site is reader-supported and we earn commissions if you purchase products from retailers after clicking on a link from our site.
If you've been following the latest beauty trends, you know how popular Korean beauty and skincare products are.  Also called K-beauty, these products feature unique and natural, yet very effective ingredients, and are integrated into an entire 10-step skincare routine.  One essential component of any routine is toner.  If you have acne prone skin, you know how challenging it can be to find a toner that really works to clean your pores, control your breakouts, and leave your skin feeling soft and smooth.  Fortunately, there are many excellent K-beauty toners that may offer the solution you're looking for.  Continue reading to learn about our picks for the best Korean toner for acne prone skin.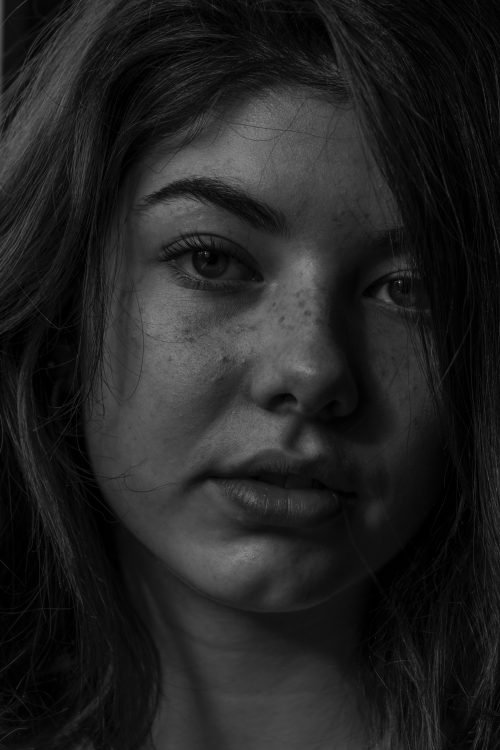 Best Korean Toner for Acne Prone Skin
Ready to discover the best Korean toner for your acne prone skin?  The five toners featured below can be the perfect addition to a 10-step K-beauty skin care routine.  Which one will you choose?
Which Korean Toners is Best for Acne Prone Skin
Toner Highlights
AHA and BHA exfoliating toner
Improves the texture of skin
Keeps pores under control
Removes dead skin cells to refresh skin and leave it smooth
Formulated with natural ingredients
Gentle formula that can be used on all skin types
Hypoallergenic and dermatologist tests
Cruelty-free
If you've been asking, "is COSRX good for oily skin," there definitely are a number of products offered by the company that you'll want to check out and consider adding to your 10-step K-beauty routine.  The COSRX AHA/BHA Clarifying Treatment Toner is definitely one of those products that users with oily and acne prone skin will appreciate.  The AHA and BHA exfoliants work gently to clear the pores of oil, dirt, dead skin cells, and other debris.  You'll be impressed with how smooth, healthy, and refreshed this leaves your skin feeling.  
This Korean toner is formulated with safe and natural ingredients such as pyrus malus (apple) fruit water and salix alba (willow bark water).  These natural ingredients, along with the fact that all COSRX products are hypoallergenic and dermatologist-tested, mean that individuals with all skin types should be able to use this toner without worry.
Why We Love It
There truly is a lot to love about this toner from COSRX.  It is an ideal choice for individuals with oily skin looking to keep oil production to a minimum.  The formula includes both AHA and BHA exfoliants that work to remove dead skin cells and thoroughly clean the pores, leaving you with smooth and refreshed skin.  We also really love that COSRX does not test any of their products on animals and that they contain no parabens, phthalates, or sulfates.
What Users are Saying
Most users have nothing but positive things to say about this Korean toner for acne prone skin.  They have shared that the toner has had such a positive impact on their skin.  They say that their skin has become cleared, calmer, and more hydrated since they started using it.  However, a few users weren't very happy with the results they saw and shared that this toner caused them to break out.
Toner Highlights
Formulated with centella asiatica extract
Free of any harmful ingredients
Increases moisture content in skin
Rebalances skin's moisture barrier
Soothes irritated skin
Reduces inflammation
Which Korean toner is best for oily acne prone skin?  We think you may want to add the PURITO Centall Green Level Calming Toner to your routine.  This K-beauty toner is specially formulated with centella asiatica extract, a gentle and natural ingredient.  This special ingredient works to rebalance the moisture barrier of the skin, offering protection and relief from various stressors in the environment.  Additionally, the centella asiatica works well to heal wounds, reduce inflammation and redness, and leave skin feeling healthy and smooth.
Two other key ingredients in this toner are sodium hyaluronate and panthenol.  The sodium hyaluronate, which is a type of hyaluronic acid, works to deliver hydration to the skin.  Panthenol, vitamin B5's active form, works to improve the skin's natural barrier and reduce redness.
What Users are Saying
Individuals with oily, acne prone skin are very excited that they were able to find this toner.  Many have shared how much it has helped to improve the overall look and feel of their skin.  Some of the benefits they have shared include reducing their acne breakouts and redness, calming their skin, and hydrating their skin.  Users also like the consistency of the toner and find that it is easy to apply.  Sadly, not every user's experience was as positive.  A few individuals shared that they couldn't use the toner without experiencing a burning sensation, while others shared that it didn't seem to make any real difference in how their skin looked or felt.
Error: Unknown Link Type
Toner Highlights
Unscented, irritation-free formula
Balances pH level in skin
Hydrates skin
Made without alcohol or other harmful ingredients
If you have sensitive skin or prefer fragrance-free skin care products, you may find the DearKlairs Supple Preparation Unscented Toner to be the best Korean toner for acne prone sensitive skin.  DearKlairs modified the formula of their popular original toner to create this version.  The essential oils were removed from the toner, leaving this unscented, and highly effective product.  The toner works to help balance the pH level of the skin and prepare skin for the other stages in one's skin care routine.  Your sensitive skin will love that the formula does not contain any alcohol or other harmful ingredients that may cause redness or irritation.
What Users are Saying
Customers who have tried this toner are glad that they can use it on their sensitive skin without experiencing any redness or irritation.  They like the toner's smooth and easy-to-apply texture as well.  Some users who took a break from the toner and then went back to it again, noticed almost immediately how well their skin really responded to it.  However, some users don't feel that the toner is worth the cost.  They have shared that it doesn't do much for their skin and isn't all that effective.
Toner Highlights
Rebalances pH level of skin
Brightens skin
Hydrates and softens skin
Minimizes appearance of large pores
Suitable for all skin types
Want to find the best Korean toner for combination acne prone skin?  The S Saranghae Korean Toner for Face may be just what you need.  Individuals with combination skin will appreciate how this toner works to minimize the appearance of large pores while also delivering hydration thanks to the hyaluronic acid in the formula.  Additionally, the licorice root extract and antioxidants work to brighten complexions and rebalance the skin's pH level.
What Users are Saying
This toner is quite popular with individuals who have tried it.  Many have shared that they like how refreshed and smooth their skin feels after using the toner.  Others are very pleased with how hydrating the toner is.  One thing that some less happy customers point to is the fragrance of the toner.  They say that they would prefer a fragrance-free option.
Toner Highlights
Watery-gel texture
Formulated with hydrating jeju green tea
Rebalances skin's levels of hydration
Suitable for all skin types
If you have dry, acne prone skin, take a look at the Innisfree Balancing Toner with Green Tea.  This toner is formulated with jeju green tea extract to replenish the skin and keep it hydrated.  Betaine is another key ingredient.  It is an amino acid that works to make sure oil and hydration levels in the skin are balanced to prevent breakouts and dryness.  Consider adding it to your dry skin care routine.  This toner is suitable for all skin types.  So, if you're wondering "which Innisfree toner is good for oily skin," this is also a good choice.
What Users are Saying
If you ask users what they think about this toner, many will tell you that it is one of the most essential products in their skin care routine.  They have shared that the toner has a pleasant scent, leaves their skin feeling moisturized and refreshed, and doesn't make their skin too oily.  Unfortunately, some users with dry skin found this toner to be a bit too drying for them.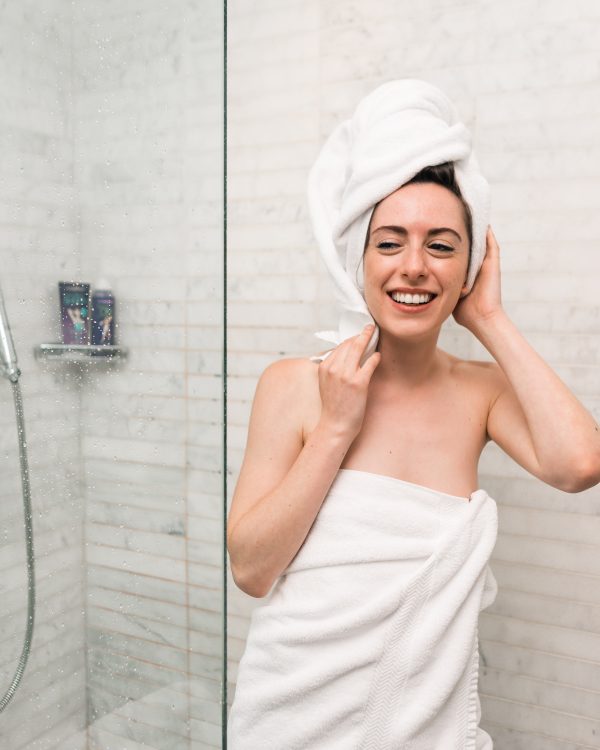 Choosing the Best Korean Toner for Your Skin
Now that you've had a chance to read through our top picks, which Korean toner do you think you'll be adding into your skin care routine?  We really like all of the products featured above, so you really can't go wrong with whichever toner you choose!  We'd love to hear about your results; be sure to come back and share them with us!