Hey Beautiful! This site is reader-supported and we earn commissions if you purchase products from retailers after clicking on a link from our site.
Our skin and our face are said to reflect our inner confidence and our energy. It is no wonder that people with brighter and clearer face and skin tend to be more confident and attractive. But as we age, so does our skin.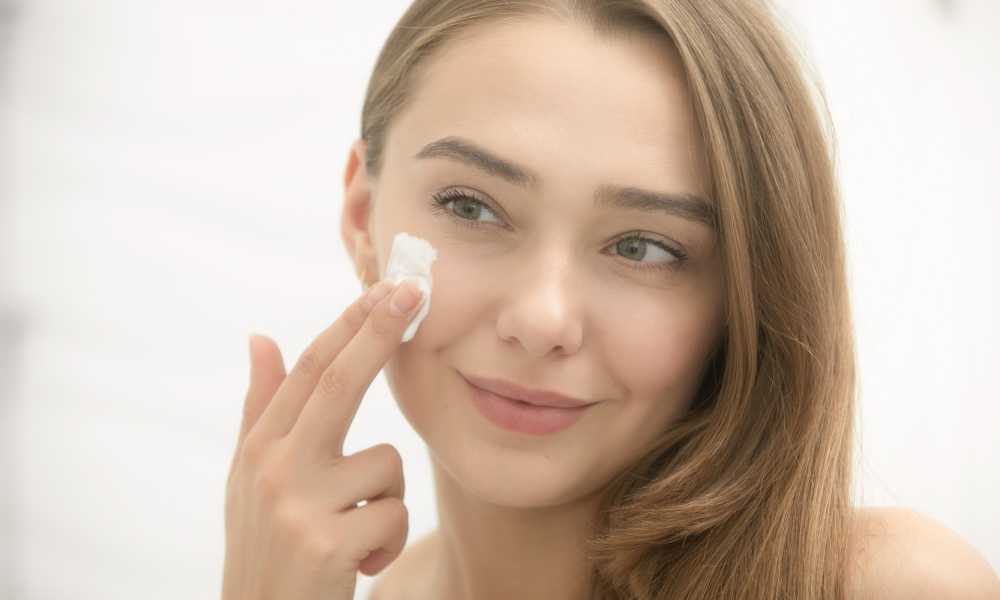 As our skin ages, it also loses its capability to absorb and store moisture, which leads the skin to have a dull and lusterless appearance. As our skin loses its ability to hold and store moisture, it begins to crack and starts showing signs of premature aging.
Our skin starts to show wrinkles and begins to lose elasticity because the collagen in the skin loses their flexibility.
You might ask what you can do to prevent your skin from losing its glow and moisture. Thanks to the advancements in today's technology and research, scientists have found out what actually causes our skin to lose its moisture-holding ability and luster and have come up with methods and products that will allow you to restore your skin to its former glory.
There are many products that are available in the market that promises to protect your skin. But Health Priority's Natural Vitamin E Moisturizer + SPF 30 is one of the most successful and effective solutions to this age old problem.
Natural Vitamin E Moisturizer + SPF 30 not only helps you moisturize your skin, it also helps you prevent damage from the harmful ultraviolet and infrared radiations of the sun.
The SPF 30 present in the moisturizer protects you from the sun and the other active ingredients in the moisturizer help you maintain a youthful and pristine appearance.
Buy on Amazon
Features
Natural Vitamin E Moisturizer + SPF 30 is one of the only few moisturizing creams available in the market that has a sunscreen The SPF 30 in the Natural Vitamin E protects your skin from the harmful UV A and B radiations of the sun.
The Vitamin E oil in the moisturizer cleans the skin and repairs it. It helps reduce dark spots and wrinkles and prevents premature aging of the skin. Vitamin E is clinically proven to help prevent the skin from losing its moisture and protect it from damage.
The Vitamin E oil also helps reduce puffiness of the skin improves complexion and helps repair damage to it.
It is fully natural and organic. It is free of any harmful and irritating ingredients like parabens, GMOS, sulfites and petrochemical among others.
The company has 100 percent confidence in its product and offers a full refund in case of any complaints or dissatisfaction.
The active agents of the moisturizer are zinc oxide and titanium dioxide, which provide broad spectrum protection.
Pros
This moisturizer helps maintain the moisture of the skin and prevents it from being lost.
The Vitamin E in the moisturizer repairs the skin and helps it maintain its smooth and flexible appearance.
Natural Vitamin E Moisturizer + SPF 30 has SPF 30 in the moisturizer which prevents damage due to ultraviolet A and B radiations from the sun. The moisturizer forms a protective layer that prevents damage due to light while providing nutrients and repairing the skin.
It is free of any nanoparticles that may cause harm to the skin and the active agents protect the skin while continuously nourishing the skin.
Completely free of GMOs, parabens, sulfates and other harmful ingredients.
Cons
Natural Vitamin E Moisturizer + SPF 30 has the distinct smell of zinc oxide that may be repulsive to a few people.
The moisturizer is heavy for use in summer seasons.
It has to be applied every couple of hours during sweating or swimming for maximum effect.
This product has no tint to it and leaves a dull appearance on the face.
Conclusion
There are many face moisturizers available in the market that promises to leave you looking young and spotless. But many of these are plain lies or have other harmful effects on the skin.
When it comes to natural face moisturizers, Health Priority is a company that stands out among its competitors.
Not only does it help moisturize the skin, it also prevents it from being damaged by the harmful rays of the sun. Natural Vitamin E Moisturizer + SPF 30 is fully natural and organic and thus, is safe for most skin types and ages.
In the end, the money you spent on Natural Vitamin E Moisturizer + SPF 30 is money that you spend on looking younger for longer.
CHECK LATEST PRICE ON AMAZON